Safety
Heidelberg Materials is committed to operating in a safe and environmentally responsible manner. We believe in taking a proactive approach to reducing workplace risks, and hazards and we apply industry best practices for safety and health across all of our facilities and office locations in North America.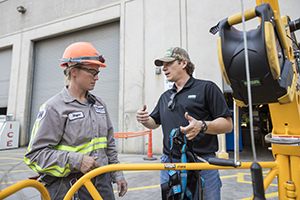 Workplace Safety & Health
Heidelberg Materials is committed to operating in a safe and responsible manner. Creating and maintaining a safe and healthy workplace is an essential part of our business. Our goal is to eliminate all work-related accidents, injuries and illnesses.
All of our employees share in the responsibility of delivering on our health and safety goals – no matter what role they play in the company. While safety starts at the individual level, everyone must work together to challenge unsafe behaviors, attitudes and practices and take a proactive approach to identifying potential risks and hazards in the workplace.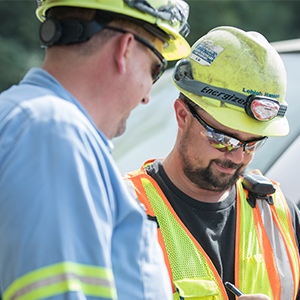 Safety Data Sheets
Safety Data Sheets (SDS, formerly known as MSDS) includes information such as the properties of each product; the physical, health, and environmental health hazards; protective measures; and safety precautions for handling, storing and transporting the chemical.

The SDS provides guidance for each specific product on topics such as:

Personal Protective Equipment (PPE)
First aid procedures
Spill clean-up procedures
The Safety Data Sheets are available in three languages: English, Spanish and French.