Ready Mixed Concrete
Inland provides ready mixed concrete for commercial, residential and public infrastructure projects throughout Alberta, Saskatchewan and Manitoba. Our modern plants use the latest technology along with advanced dispatching software and GPS fleet tracking to provide a superior customer experience. We also offer our customers the advantage of using mobile technology to manage concrete pours on the go. With our OnSite app, you can see the progress of your pour, track truck locations, review your orders and send in order requests.
For more information on ready mixed concrete and its applications, click here. For links to Concrete in Practice technical bulletins, click here.
Click here to view our Safety Data Sheets (SDS), available in English, Spanish and French.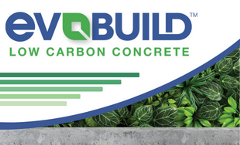 EvoBuild

TM
Whether you're looking to reach your sustainability targets without compromising performance or aiming to lower the carbon footprint of your project, EvoBuildTM Low Carbon Concrete can help you achieve your goals. EvoBuildTM is more than a new product line, it's a way of working alongside you to help you reach these sustainability goals—all while keeping you on time, on budget and on target. Learn more...
CONCREATE®
Enjoy the strength and durability of concrete combined with the impact and attractiveness of custom decorative finishes with ConCreate®. ConCreate® provides design solutions with a variety of color combinations, stamped and exposed finishes, colored borders, variegated or translucent color effects and geometric patterns.

CUSTOMIZED SURFACES
Coloured ConCreate®
Compatible with a variety of finishes, colored concrete is both practical and aesthetically pleasing. Explore the design options available through various color combinations and stamped and exposed finishes.

Stamped ConCreate®
Stamped concrete is fast becoming the decorative finish of choice for homeowners, builders and architects. By stamping three-dimensional patterns into colored concrete, the concrete can be transformed to replicate the natural beauty of slate, cobblestone, brick, tile or various other designs.

Exposed ConCreate®
Exposed aggregate finishes are highly versatile and often used to complement a stamped finish or plain concrete. Rugged and resistant to heavy traffic, exposed aggregate finishes boast low maintenance as well as natural beauty.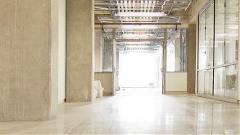 CRACKGUARD®
CrackGuard® concrete is a crack resistant, low shrinkage concrete mix that is available in two program levels. CrackGuard® concrete offers a solution to typical drying and shrinkage problems without any special placing or finishing. Ideal for commercial, industrial and residential slabs, CrackGuard® concrete can provide as much as 60% reduction of shrinkage at 28 days when compared to standard mixes.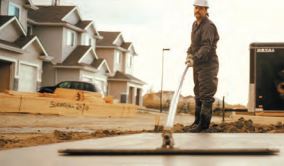 DURADRIVE®
DuraDrive® has enhanced characteristics and excellent durability for extreme climates and resistance to freeze-thaw cycles. Proper techniques must be followed and can be found in CSA A23.1-09 for normal, cold and hot weather concreting.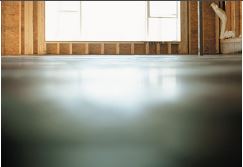 EZ-FLOOR®
EZ-Floor® concrete is elevating floor mix standards. Available in a wide variety of strengths and cement types, this flowable floor mix is ideal for residential, commercial and industrial applications.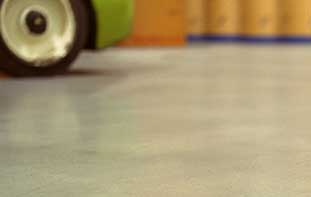 HARD-WEAR®
Hard-Wear® concrete is an innovative ready mix product that outperforms other mixes, even under the toughest of conditions. Inland Concrete has developed Hard-Wear® concrete, a revolutionary mix for high wear applications. Strength and durability are built right into Hard-Wear concrete mixes ensuring uniform hardness and wear resistance throughout the full depth of the slab, not just on the surface. Hard-Wear® concrete is ideal for applications requiring abrasion resistance.

HARD-WEAR® Information Sheet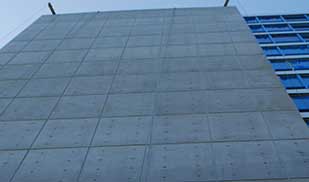 HIGH-FLOW®
High-Flow® concrete is a superior self- consolidating concrete product with performance characteristics that meet and exceed those of conventional concrete and is ideal for use in areas of highly congested structural reinforcement.
High-Flow® concrete boasts both enhanced flow-ability without segregation and exceptional finish qualities, making it an ideal product for architectural, commercial, industrial and precast applications.

Please contact your local sales representative for additional product specifications.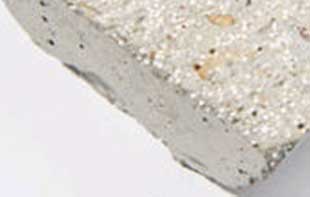 MICRO-LITE®
Micro-Lite® concrete is an innovative alternative to traditional lightweight concrete. Made with expanded polystyrene to replace lightweight aggregate, of which sources are depleting, Micro-Lite® concrete provides superior and consistent results. It is ideal for applications where concrete weight is an issue such as floor toppings, raised decks, multi-story buildings, rooftop construction and precast sections.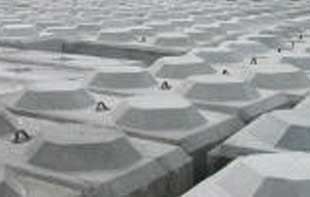 OCTA-BLOC®
OCTA-BLOC®'s interlocking concrete blocks are cost-effective, versatile and made to last. Available in utility and premium grades, the OCTA-BLOC® product line from Inland Concrete features a wide variety of shapes, sizes and finishes to choose from. The OCTA-BLOC® system creates durable, visually appealing retaining walls, barriers, foundations for temporary structures, protection bollards, fences and silage bins.

The unique locking system of OCTA-BLOC® has been designed to be compatible with most other concrete block systems, making it easy to add on to existing structures.

OCTA-BLOC® Information Sheet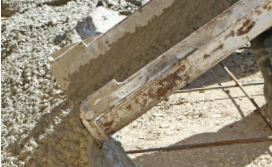 REDI-SLUMP™
Redi-Slump™ mixes have a pre-engineered slump that arrives on site at the customer desired slump range. Unlike the traditional method of adding a high range water reducer (HRWR) or superplasticizer at the site, which is known to cause inconsistencies, Redi-Slump™ is engineered to produce desired slumps directly from the concrete plant.

Our pre-engineered mixes are batched with very small variations using automated systems that track actual mix constituents. This increases cement dispersion to optimize performance and reduces the chances of inaccurate HRWR and/or water additions. This process also eliminates extra water due to washing in on site.

REDI-SLUMP™ Information Sheet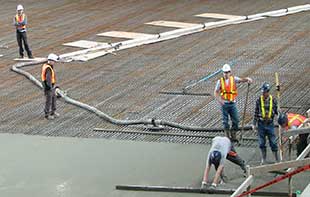 SUPERWALL®
The superior strength of the SUPERWALL® concrete series provides foundation solutions for long-term durability for all soil conditions.
The SUPERWALL® concrete series is part of the PERFORMX® series of mixes Inland Concrete has developed for residential walls, grade beams and footings in compliance with CSA requirements. The SUPERWALL® concrete mix designs vary in strength to suit all residential soil conditions.

SUPERWALL® Information Sheet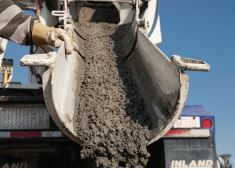 WORKHORSE®
Workhorse™ mixes are the steady and reliable core of our mix offerings. In fact, many of our specialized mixes contain properties derived from the base of a Workhorse™ mix.

Inland Concrete has a long-standing history providing products our customers can rely on. We've been testing and refining our mixes over the years to ensure that they are tried and true. Our perfected designs optimize performance at an affordable cost.

WORKHORSE™ Information Sheet