IMPORTANT NOTICE
Beginning in January 2023, Lehigh Hanson and the majority of our affiliated North American brands will be transitioning to unify under one brand: Heidelberg Materials. Sherman Industries is now in the process of rebranding.
As we transition to Heidelberg Materials, our focus continues to be on what we do best—heavy building materials—and delivering a premier customer experience. By joining forces across North America, we will be stronger than ever—driving change and transforming our industry.
Sherman Industries
Ready mixed concrete batched from a Sherman Industries plant is more than just aggregates and cement for sidewalks and slabs. It's a foundation for a strong community, and a secure platform to build upon. Our concrete is carefully crafted with premier materials to give you a durable, reliable and high quality product at a competitive price.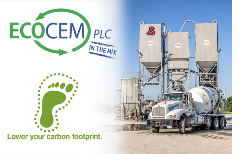 EcoCem™PLC
Sherman makes a strong commitment to furthering their sustainability efforts by switching their cement from an ordinary portland cement (OPC) to a portland limestone cement(PLC). Sherman now uses EcoCem™PLC. This PLC reduces the amount of clinker and associated emissions required to produce cement, lowering the carbon footprint by about 10%. Sherman will continue to optimize its concrete mixtures to produce lower carbon concrete that is a benefit to our civilization.
Sherman Specialty Products
The Sherman Industries team operates a concrete construction supply store to better serve our customers and their clients. In addition to our ready mixed concrete business, we now supply specialty products for concrete construction and maintenance for the greater Birmingham area. Our store stocks concrete tools and supplies, waterproofing and sealants, epoxies and repair mortars, bags and blocks.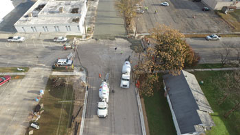 Tradition of Excellence
In 1935, Tom Fagaly headed a small company which manufactured concrete pipe for Tom Sherman. These two men became the founding fathers of Sherman Concrete Pipe Co., now Sherman Industries, LLC when they incorporated on February 4, 1936. Their reputation for quality products, competitive pricing, reliable performance and superior service set the standards which continue to guide Sherman.
Sherman Industries' name is well-recognized throughout the Southeastern United States. Sherman's ready mixed concrete operations date back to 1971 when the former Sherman Concrete Pipe company acquired Hill Concrete Company. Subsequently the company acquired ready mixed concrete plants throughout the Birmingham area and built its first modern plant on US Highway 280 in 1972, allowing for its first large commercial ready mix concrete project with the construction of Birmingham's Brookwood Mall. In 1975, the company provided a mobile production facility to furnish concrete for Alabama Power's West Jefferson power plant and later went on to provide concrete for the Southern Company's construction of Harris Dam, Bouldin Dam and Vogtle Nuclear Plant. Today, Sherman Industries is one of the largest and most diversified producers and suppliers of concrete and concrete products in the U.S.
Sherman keeps pace with changes in concrete technology through a continuous research and development program. Our abilities to recognize diversification opportunities have made this company a major supplier to every aspect of the construction industry. Sherman manufactures concrete and concrete products for many diverse projects from buildings and parking decks to bridges and highways; from sanitary sewers and hydroelectri​c dams to athletic facilities and power line structures.
Sherman Industries, LLC invites you to meet our outstanding people and to experience our quality products, service and reputation for reliability and excellence. As Alabama's oldest concrete distributor we want to bring the same level of knowledge, experience, and expertise to every job we undertake.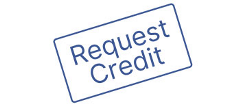 At Sherman Industries, the relationships we have with our customers are important to us. As a simple way of securing all the advantages Sherman Industries has to offer, we encourage our customers, both new and returning, to create a professional credit account.

We will process your submission, and you should receive a decision notification within 72 hours.