The SmartRock® Solution
Harnessing the power of digitalization to save you time and money.
At Heidelberg Materials, our emphasis has always been on more than just meeting product demand — our goal is to provide customer-focused solutions to real job-site challenges. That's why we're excited to offer Digital Maturity Testing, in partnership with the premier provider of the technology: Giatec.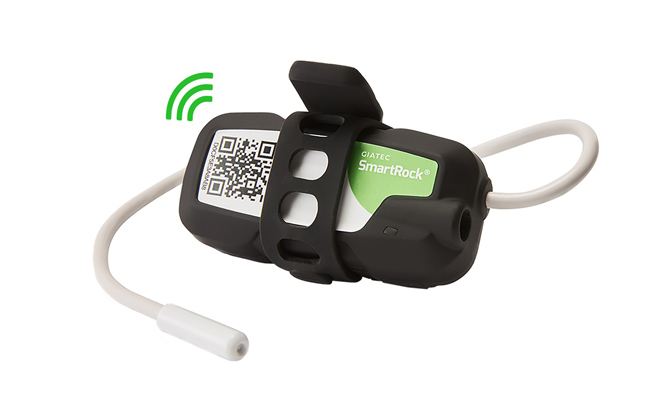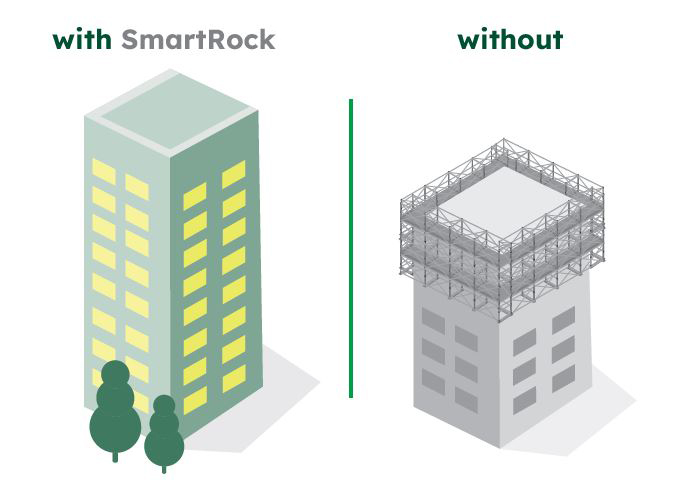 Convenience of real-time insights
Build faster, safer, and more economically
Digital maturity testing is a simple way to estimate the in-situ compressive strength of concrete. Knowing that strength is critical in determining when you can safely move to the next phase in a project—opening roadways, post tensioning, stripping forms, whatever comes next. Since maturity represents the combination of time and temperature, which allows us to estimate early age strength, it's crucial that those readings be based on reliable, real-time data. That's where SmartRock digital sensor comes in.
Resource optimization for a greener future
Optimize resources, minimize waste.
SmartRock can help you optimize concrete mixtures and construction time by instantaneously monitoring strength development in the field. The opportunity to reduce wait time also helps minimize overdesign and potentially decreases the overall environmental footprint of your projects.

With you, every step of the way
As a Heidelberg Materials customer, you will find yourself supported through every part of the process. We provide the equipment, project onboarding, app set-up, and mix calibrations for strength monitoring. Giatec, the designers and manufacturers of SmartRock, are also available to support and troubleshoot across time zones.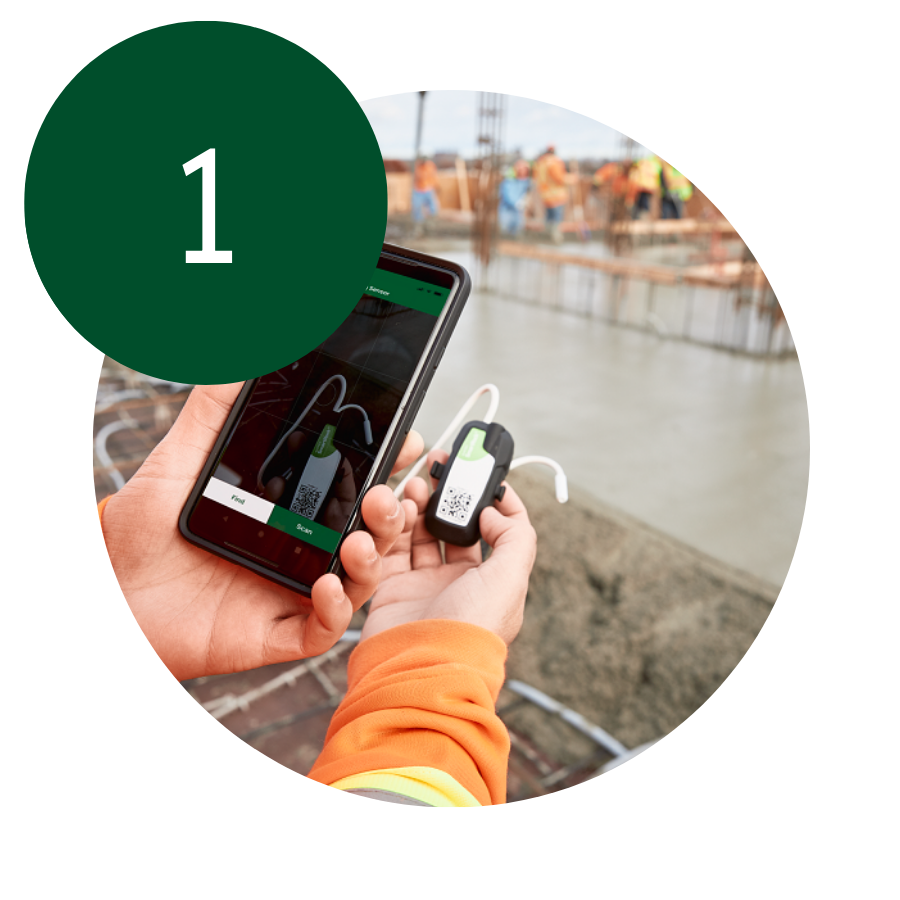 Tag Sensor
Activate the sensor and tag each one in your SmartRock app by project and section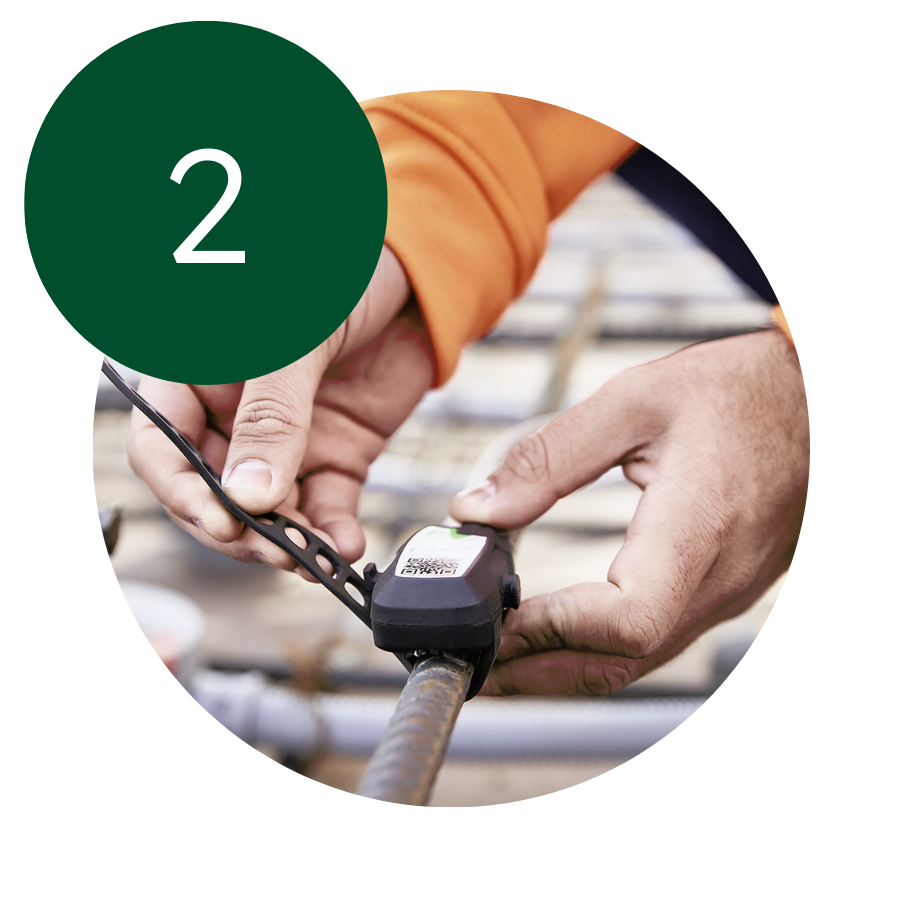 Install and Pour
Secure the sensor to the rebar in the formwork and pour concrete as usual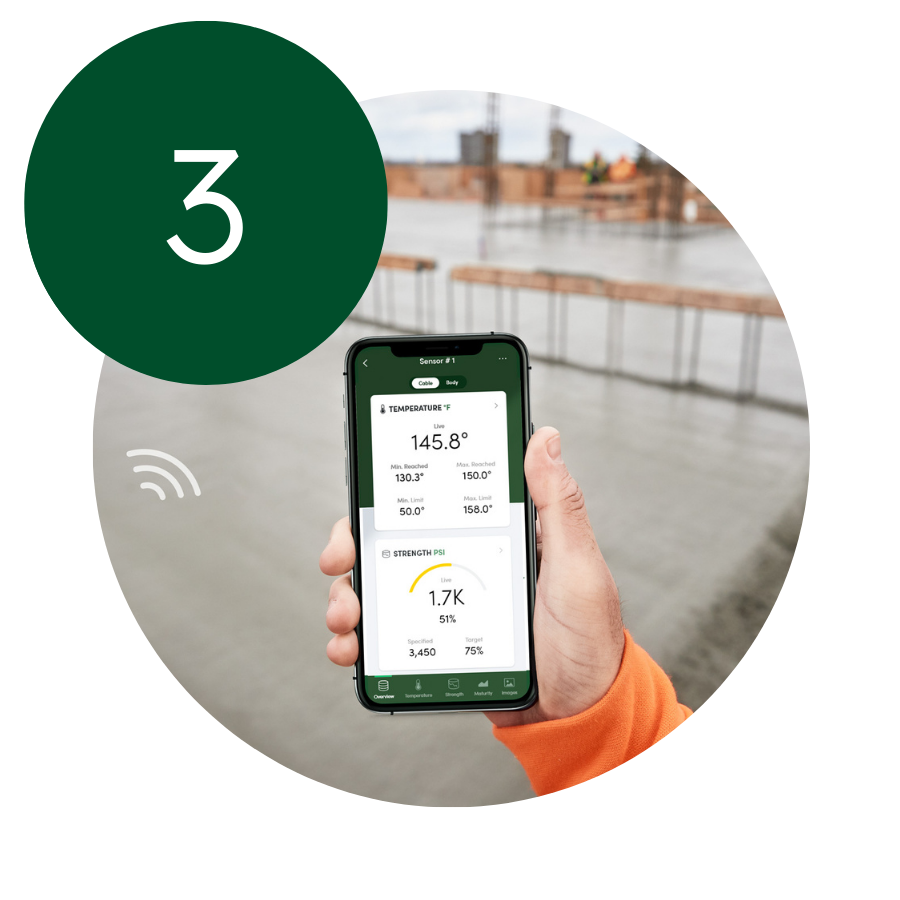 View Results
Open the SmartRock app to view concrete strength and temperature data in real-time or remotely using SmartHub
Interested in learning more?
Contact your local sales representative today by searching for your location below.