Our Ready Mixed Concrete
If the construction industry has a public face, it's the familiar ready mixed concrete truck with the revolving drum – a daily fixture in traffic and on construction sites. Heidelberg Materials is among the top ready mixed concrete suppliers in North America.
High visibility of these trucks stems from the near universal use of the product it delivers. Easily the world's most widely used construction material, concrete is part of everything we build. And nearly three-quarters of it comes in the form of ready mixed concrete.
The process begins at the ready mixed concrete plant, where the raw ingredients are loaded into the truck-mounted drum. Once loaded, the concrete ingredients can be mixed immediately by rotating the drum or mixed on the way to the construction site. Ready mixed concrete is more of a delivery system than a type of concrete. Like all concrete, it has three basic components: cement, water, and aggregates – the stone, sand, and gravel that bind together.
Lower Carbon Concrete That Delivers
Heidelberg Materials is committed to lowering the carbon footprint of its concrete and continuing its work with innovations, optimizations and new technology. Discover the benefits of having the newest evolution of building materials in your next project: EvobuildTM Low carbon Concrete.
Whether you're looking to reach your sustainability targets without compromising performance or aiming to lower the carbon footprint of your project, EvoBuildTM Low Carbon Concrete can help you achieve your goals. EvoBuildTM is more than a new product line, it's a way of working alongside you to help you reach these sustainability goals—all while keeping you on time, on budget and on target.
OnSite - Concrete Truck Tracking App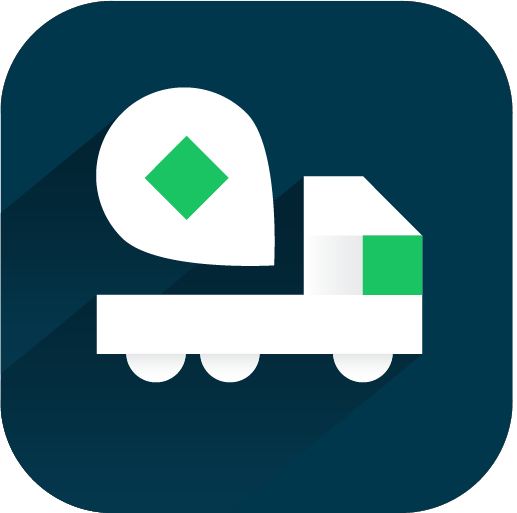 Need real-time delivery information and the ability to place orders on the fly from your iOS- or Android-based mobile device? Get instant access to information about your ready mixed concrete order with Heidelberg Materials' OnSite mobile app. Check accuracy, see each truck's status, request a new order or change an existing one. All without calling the dispatch office.
Concrete Construction Tips
Concrete is one of the world's most versatile and durable construction materials. Yet, its remarkable qualities can be made even better by following some basic practices for quality construction. Over the years, Heidelberg Materials has compiled a list of common challenges with concrete mixing and installation and how to solve them. Learn about best practices for concrete finishes and sealers, curing, and cleaning.

We Supply Ready Mixed Concrete for a Variety of Uses
Foundations & basements
Walls
Flatwork
Decorative concrete
Insulated concrete forms
Structural concrete
Architectural concrete
Green construction
Pervious concrete
Polished concrete
Pavements
Bridges
Dams & water resources
Flowable fill
Overlays