Our Ready Mixed Concrete
If the construction industry has a public face, it's the familiar ready mixed concrete truck with the revolving drum – a daily fixture in traffic and on construction sites. Heidelberg Materials is among the top ready mixed concrete suppliers in North America.
High visibility of these trucks stems from the near universal use of the product it delivers. Easily the world's most widely used construction material, concrete is part of everything we build. And nearly three-quarters of it comes in the form of ready mixed concrete.
The process begins at the ready mixed concrete plant, where the raw ingredients are loaded into the truck-mounted drum. Once loaded, the concrete ingredients can be mixed immediately by rotating the drum or mixed on the way to the construction site. Ready mixed concrete is more of a delivery system than a type of concrete. Like all concrete, it has three basic components: cement, water, and aggregates – the stone, sand, and gravel that bind together.
Lower Carbon Concrete That Delivers
Heidelberg Materials is committed to lowering the carbon footprint of its concrete and continuing its work with innovations, optimizations and new technology. Discover the benefits of having the newest evolution of building materials in your next project: EvobuildTM Low carbon Concrete.
Whether you're looking to reach your sustainability targets without compromising performance or aiming to lower the carbon footprint of your project, EvoBuildTM Low Carbon Concrete can help you achieve your goals. EvoBuildTM is more than a new product line, it's a way of working alongside you to help you reach these sustainability goals—all while keeping you on time, on budget and on target.
OnSite - Concrete Truck Tracking App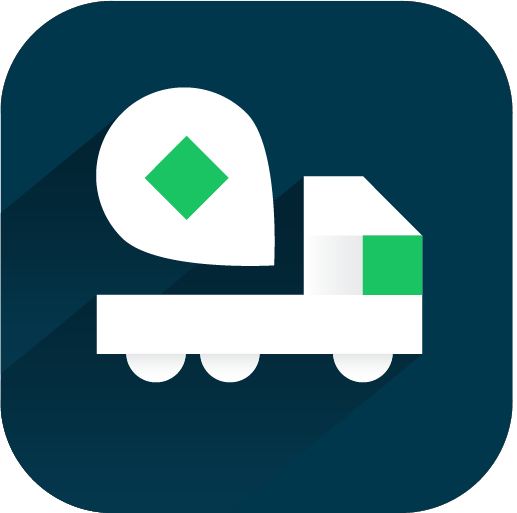 Need real-time delivery information and the ability to place orders on the fly from your iOS- or Android-based mobile device? Get instant access to information about your ready mixed concrete order with Heidelberg Materials' OnSite mobile app. Check accuracy, see each truck's status, request a new order or change an existing one. All without calling the dispatch office.
Concrete Construction Tips
Concrete is one of the world's most versatile and durable construction materials. Yet, its remarkable qualities can be made even better by following some basic practices for quality construction. Over the years, Heidelberg Materials has compiled a list of common challenges with concrete mixing and installation and how to solve them. Learn about best practices for concrete finishes and sealers, curing, and cleaning.

We Supply Ready Mixed Concrete for a Variety of Uses
Foundations & basements
Walls
Flatwork
Decorative concrete
Insulated concrete forms
Structural concrete
Architectural concrete
Green construction
Pervious concrete
Polished concrete
Pavements
Bridges
Dams & water resources
Flowable fill
Overlays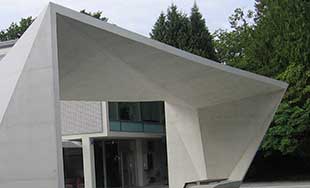 ConCreate®: Architectural
ConCreate®: Architectural mixes are designed for use in conjunction with architectural formwork to create an enhanced aesthetic appearance without sacrificing strength. To enhance the look of any project, color may also be added to our architectural mixes.
Ideal For:
Exposed vertical columns and walls
Benefits:
Improved surface aesthetics
Enhances workability
Maximized surface density
Available in conventional or self-consolidating concrete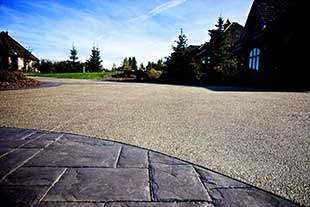 ConCreate®: Exposed Aggregaate
Colored concrete is also an option with exposed aggregate flat work. For example in Vancouver, BC market, exposed aggregate concrete utilizes a colorful 10mm round Chilliwack River aggregate. At the end of the finishing process, the surface of concrete is washed to expose the smooth colorful stone on the surface of the concrete. Color may also be added to the concrete coloring the paste around the exposed aggregate.
Ideal For:
Benefits:
Improves aesthetics versus traditional concrete mixes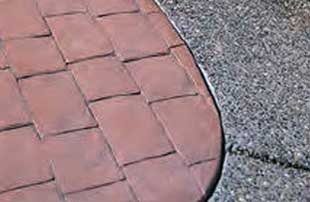 ConCreate®: Color
Add some color to your world with ConCreate®. Heidelberg Materials uses a couple of different color systems, many are computer-controlled batching process for improved accuracy and consistency. ConCreate® uses color pigment, based on iron oxides, to provide the unique colors. ConCreate® color can match all other major concrete color supply systems.
Ideal For:
Interior and exterior driveways
Interior and exterior sidewalks
Interior and exterior floors
Benefits:
Several colors to choose from
Compatible with:

Architectural concrete
Stamped concrete
Exposed Aggregate concrete
Resources: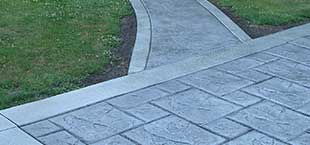 ConCreate®: Stamped
ConCreate®: Stamped mixes are used in the process of adding texture and color to make concrete resemble stone, brick, slate, cobblestone, barn-board and many other products. The limitless array of possibilities with costs that are lower than the actual products makes stamped concrete the preferred choice.
Ideal For:
Pool decks
Driveways
Patios & walkways
Interior floors
Gardens & landscape
Benefits:
Unlimited creative design capabilities
Improved aesthetics
Compatible with ConCreate® Color Series
Creates an unlimited variety of shapes and surface textures including the traditional look of slate, tile, brick and cobblestone
Stamped concrete is created by compressing the top surface of concrete to inlay design or pattern. As a result of this compression, the top layer of concrete has lower air content and is subject to a higher risk of freeze-thaw damage.
Heidelberg Materials guarantees that the supplied concrete will meet the specified properties in accordance with CSA. Heidelberg Materials is not responsible for freeze-thaw damage as a result of the installation process including the top layer of stamped concrete.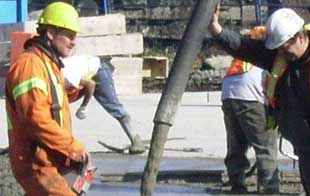 FlowCrete
FlowCrete provides optimized slump control and superior mix performance. Heidelberg Materials utilizes superplasticizers to achieve the desired slump without compromising concrete strength or set time when used with any of our concrete designs.
Concrete is often specified at a slump of 80 mm +/- 20 mm or less, these slumps are typically too low to ensure proper placement. Heidelberg Materials has taken the guesswork out the process and offers a range of slump options as a part of our FlowCrete program. Available in slumps of 110, 130, 150, 170 mm maximum.
Ideal For:
Pumped concrete
Slabs
Walls and columns with congested rebar
Benefits:
Maintains strength at higher slumps
Enhances workability and placeability
Increases pumpability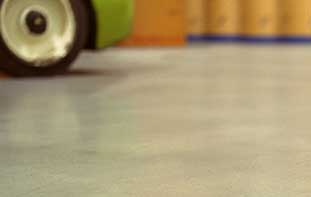 Hard-Wear®
Hard-Wear® has strength and durability built right into the mix, making it ideal for high wear applications. Available in air-entrained and non-air-entrained mixes, Hard-Wear® features uniform hardness throughout the full depth of the slab, not just the surface.
Ideal For:
Wear, abrasion and impact resistance
Commercial, industrial and heavy industrial floors
Parkades, bridges and interchanges
Interior and exterior ramps
Dams, dykes and spillways
Benefits:
Available for all applications and suitable for a variety of mix designs
Compatible with all finishing applications
Reduced labor costs
Eliminates performance inconsistencies typically experienced with other types of hardeners
Eliminates hardener delamination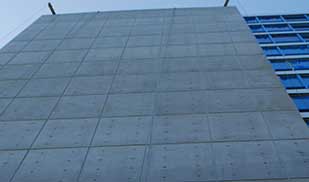 High-Flow®
High-Flow® is a highly flowable, non-segregating concrete that easily spreads into place, fills formwork, and encapsulates even the most congested reinforcement. It is placed purely by means of its own weight with little or no mechanical vibration.
High-Flow® provides these benefits while maintaining all of concrete's customary mechanical and durability characteristics. Significant research has led to the development of a robust flowable concrete that meets challenging performance requirements.
Ideal For:
Architectural applications
Topping slabs
Congested reinforcement
Benefits:
Architectural quality concrete for walls and slab
Flows readily through congested reinforcement
Available in high early age strengths
Enables flatter slabs
Improves productivity
Reduces labor costs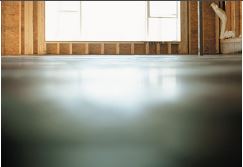 EZ-Floor®
EZ-Floor® concrete is elevating floor mix standards. Available in a wide variety of strengths and cement types, this flowable floor mix is ideal for residential, commercial and industrial applications.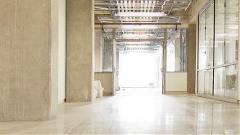 CrackGuard®
CrackGuard® is a low shrinkage concrete that reduces cracking and curling in concrete slabs when used in conjunction with proper curing and jointing procedures. Reinforcing fibers may also be added to the mix to further reduce shrinkage cracks and improve impact resistance. CrackGuard® is a CSA compliant low shrinkage concrete maintaining a maximum drying shrinkage of 0.04% @ 28 days.
Ideal For:
Architectural slabs and floors
Architectural topping slabs
Industrial floors
Parking garage decks
Bridge decks
Ice arenas
Swimming pools
Containment structures
Water treatment structures
Residential slabs
Benefits:
Reduces or eliminates cracking
Improves appearance
Increases joint spacing
Lower life cycle costs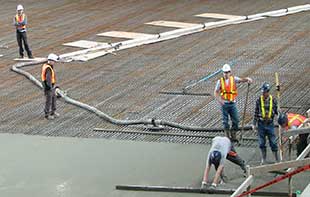 Superwall®
The superior strength of the Superwall® concrete series provides foundation solutions for long-term durability for all soil conditions. The Superwall® concrete series is part of the PERFORMX® series of mixes developed for residential walls, grade beams and footings in compliance with CSA requirements. The Superwall® concrete mix designs vary in strength to suit all residential soil conditions.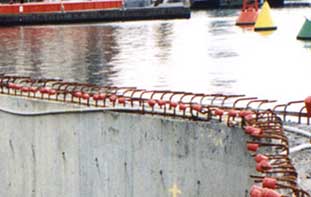 WaterGuard
WaterGuard reduces the potential migration of moisture through the naturally occurring capillaries of concrete. By utilizing pore blocker admixture technology (Kryton / Xypex) in conjunction with an optimized concrete design and proper construction methodology, WaterGuard provides the option to waterproof structures while pouring concrete walls, slabs and many other applications.
Ideal For:
Perimeter walls
Water features
Elevator pits
Tanks
Slabs
Benefits:
Lower cost than most membrane systems
Available as conventional concrete, Self-Consolidating Concrete and ShotCrete
Reduces construction timeframe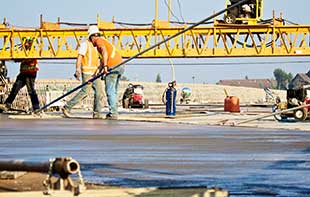 Tempo High-Early Age Strength
Tempo High-Early Age Strength is designed to achieve early-age strength to allow reduced stripping and re-shoring times. This series of mixes is available to achieve target strength at 24 to 72 hours.
| Hours to stripping strength* | | Ultimate specified strength | | Exposure class | |
| --- | --- | --- |
| 20 MPa @ 72 hours | 35 MPa @ 28 days | N |
| 20 MPa @ 48 hours | 40 MPa @ 28 days | N |
| 20 MPa @ 36 hours | 45 MPa @ 28 days | N |
| 20 MPa @ 24 hours | 50 MPa @ 56 days | N |
| 20 MPa @ 24 hours | 55 MPa @ 56 days | N |
| 20 MPa @ 48 hours | 35 MPa @ 28 days | C-1 |
| 20 MPa @ 24 hours | 40 MPa @ 28 days | C-1 |
* CSA A23.1-09 states a minimum curing temperature of 10 degrees Celsius.
Ideal For:
Slabs
Columns and walls
Repairs
Benefits:
Reduces stripping time
Earlier serviceability
Reduces drying time (flooring application)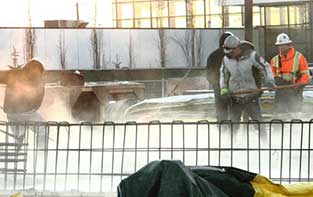 PolarCon®
PolarCon® is the answer to set time challenge – it uses accelerating admixtures in conjunction with optimized concrete mix designs to accelerate concrete set times. PolarCon® is designed to provide three levels of set time reduction. This time-based system provides an opportunity to select the hours of set time reduction required
| Product | Set time reduction |
| --- | --- |
| PolarCon® Bronze | 1 hour* |
| PolarCon® Silver | 1 ½ - 2 hours* |
| PolarCon® Gold | 2 ½ - 3 hours* |
Ideal For:
Slabs
Columns and walls
Non-reinforced concrete (Does not contain reinforcing steel)
Benefits:
Optimized set time reductions
Reduces finishing time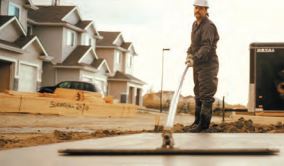 DuraDrive®
DuraDrive® has enhanced characteristics and excellent durability for extreme climates and resistance to freeze-thaw cycles. Proper techniques must be followed and can be found in CSA A23.1-09 for normal, cold and hot weather concreting.