With the continued focus on decarbonization and development of low carbon building solutions, Heidelberg Materials North America took part in several sustainability focused industry events across North America over the past month.
Carbon Capture Canada
Over September 12-13, progress on the Company's decarbonization efforts at the Edmonton cement plant were featured at the Carbon Capture Conference in Edmonton, Alberta. The Heidelberg Materials team manned a booth that included international visitors from all aspects the carbon capture space, as well as representatives from the governments of Canada and Province of Alberta. Project Director Corwyn Bruce participated in the initial panel discussion and led a capacity crowd discussion in one of the hall's Knowledge Bar sessions. Featured during the opening day Keynote lunch was Northwest Region President Oliver Patsch, who shared his vision of the Edmonton carbon capture use and storage (CCUS) project, slated to be the world's first full-scale carbon capture project in the cement industry. Premier Danielle Smith followed Oliver's introduction and reinforced Provincial commitment to supporting the project.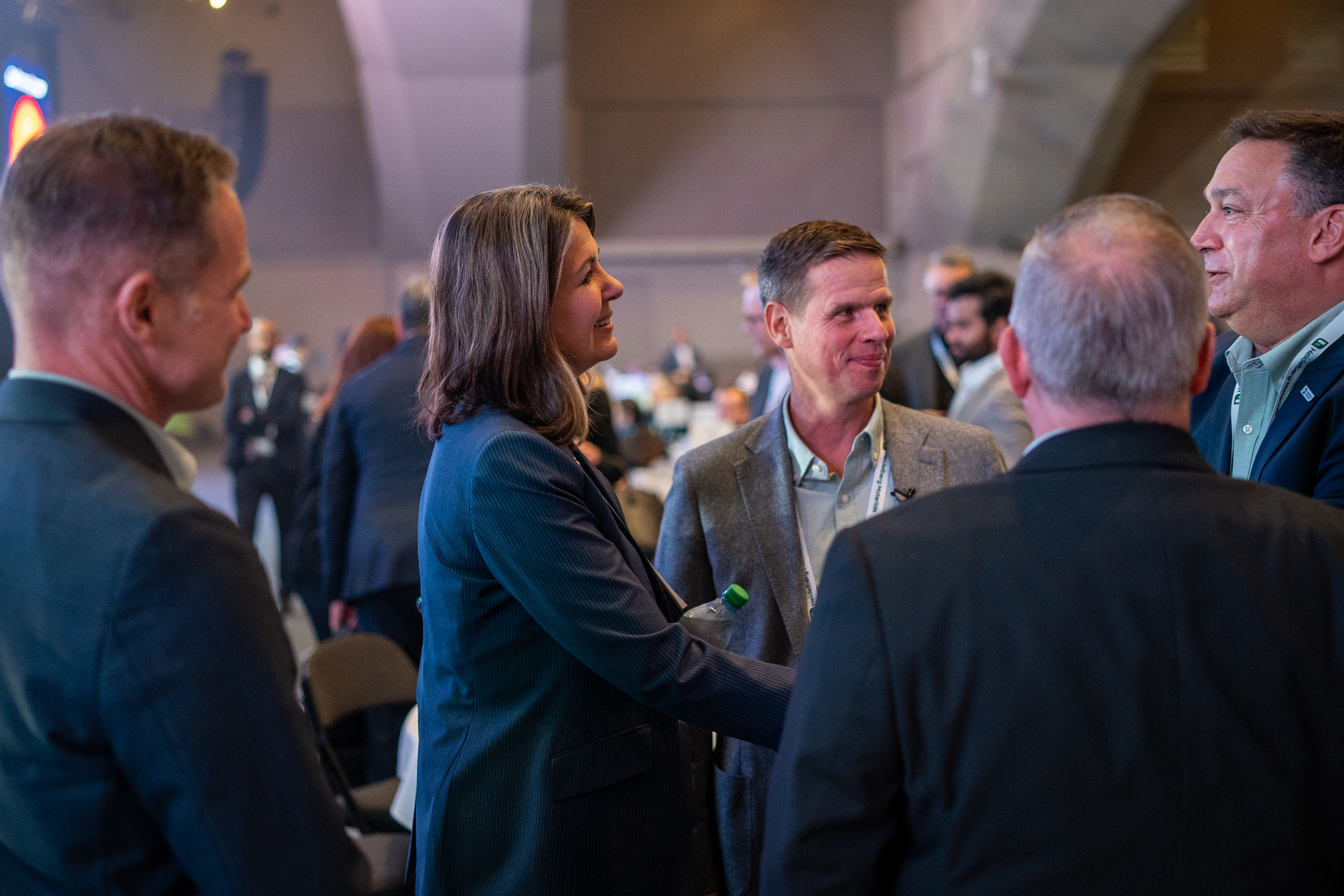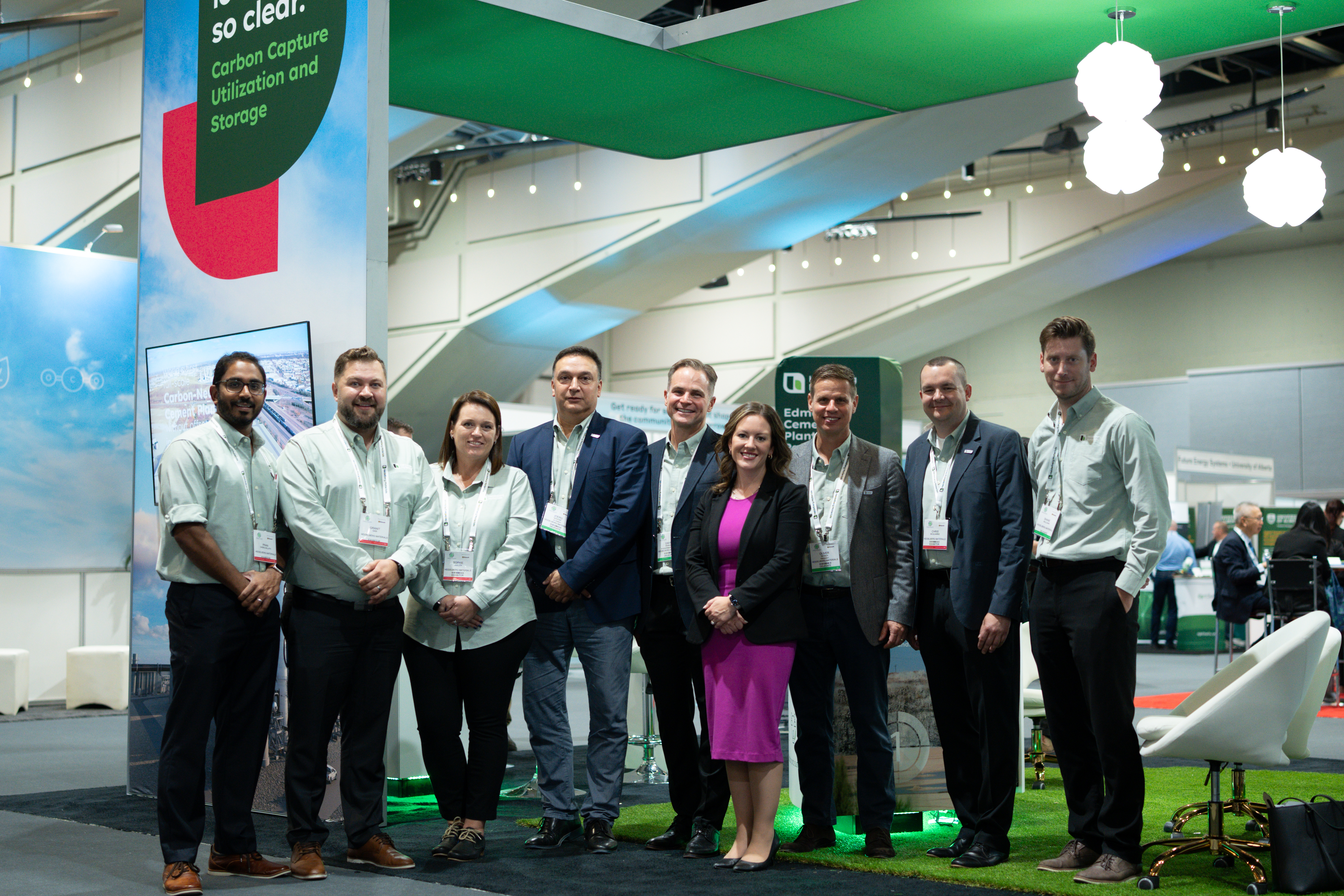 Climate Week New York
At Climate Week in New York City, which took place September 18-22, Heidelberg Materials North America President and CEO Chris Ward participated in a roundtable panel on Decarbonization that was sponsored by the Portland Cement Association and Global Cement and Concrete Association. With attendance at over 150 in-person and more than 300 watching online, the panel featured keynotes from David Turk, Deputy Secretary of the US Department of Energy, and Catherine Stewart, Canada's Ambassador for Climate Change. The panel made it clear that stakeholders are recognizing both the challenges, as well as collaborative opportunities, ahead for the decarbonization of industry.
David Perkins, Vice President Government Affairs and Communications, represented Heidelberg Materials in a panel hosted by Thornton Tomasetti, "The Decarbonizing the Architect, Engineer, and Contractor Value Chain". He was invited to share the cement industry perspectives and steps being taken to advance decarbonization and innovation. In addition to cement and concrete perspectives, the panel included views from the architect, engineer, contractor, building owner and steel manufacturing segments, where engaged discussion helped spark future collaboration opportunities.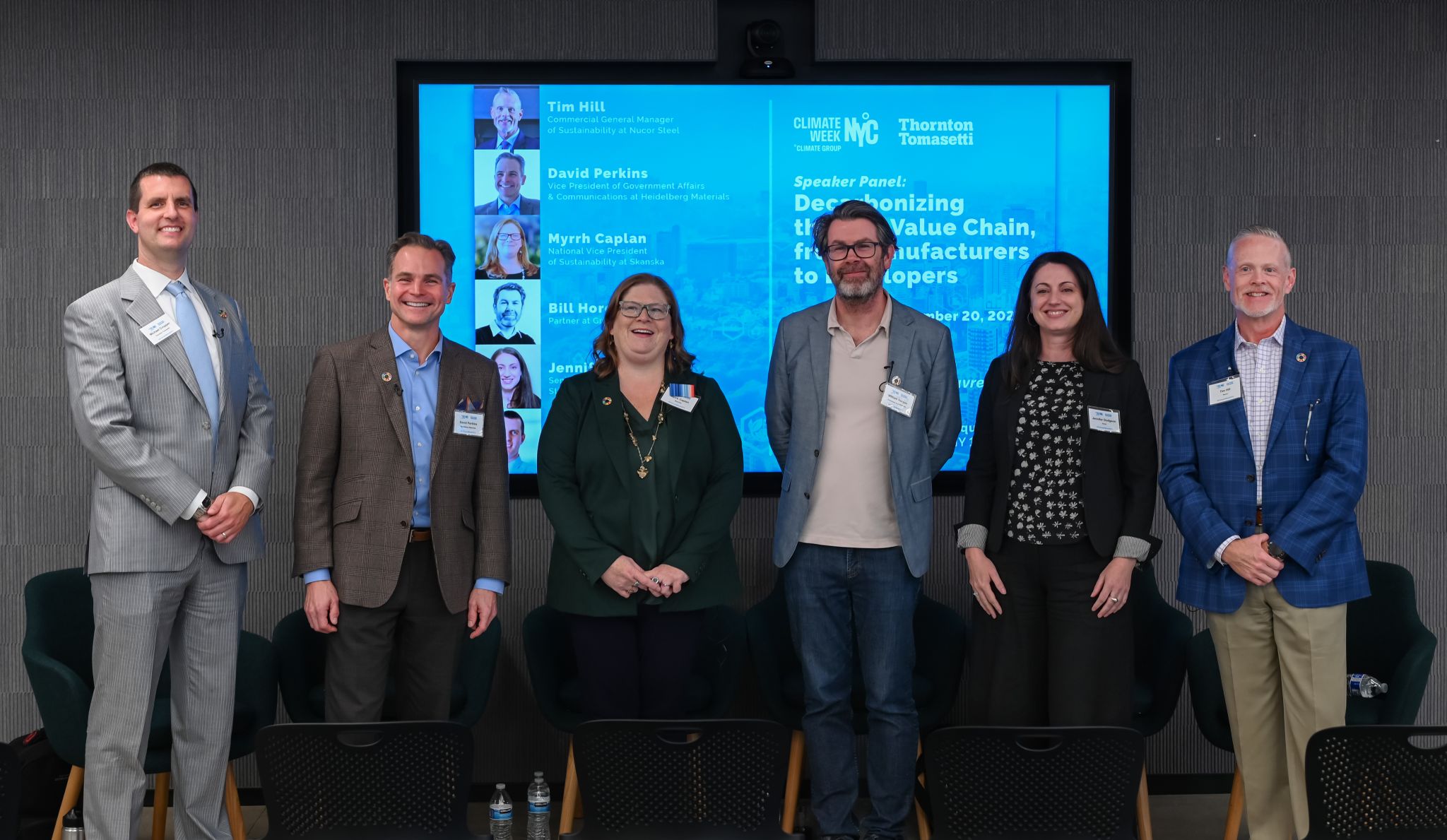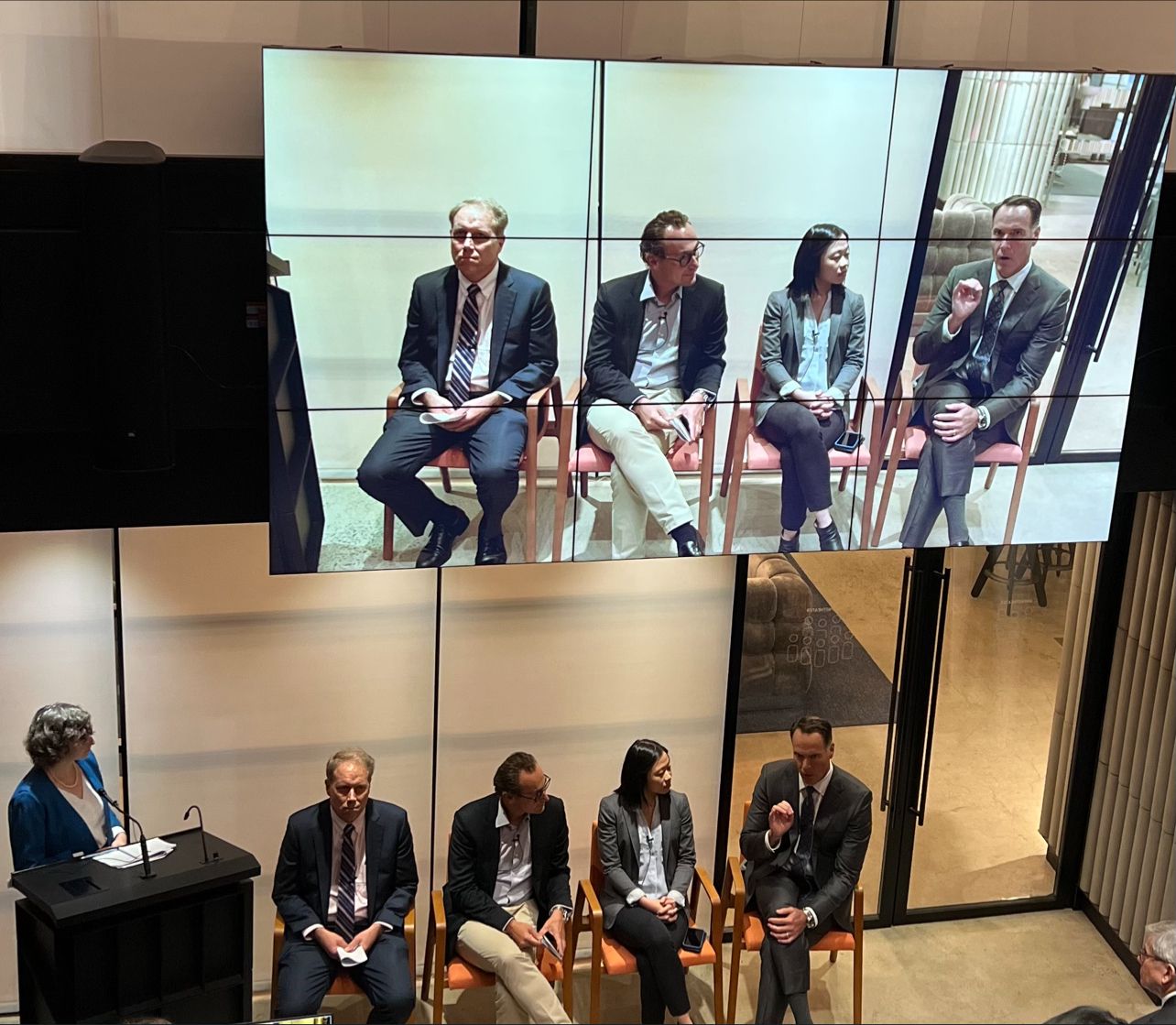 Greenbuild International Conference Expo
Between September 24-27, Heidelberg Materials North America was represented in Washington DC at the Greenbuild International Conference & Expo. Our Commercial Sustainability Director, Ignacio Cariaga participated in the conference's Expert Series session titled "Reducing Embodied Carbon in Concrete by 10% is Easy. The Real Challenge is the Last 90%." Several Heidelberg Materials team members also participated jointly with the National Ready Mixed Concrete Association at their booth in the exhibit hall.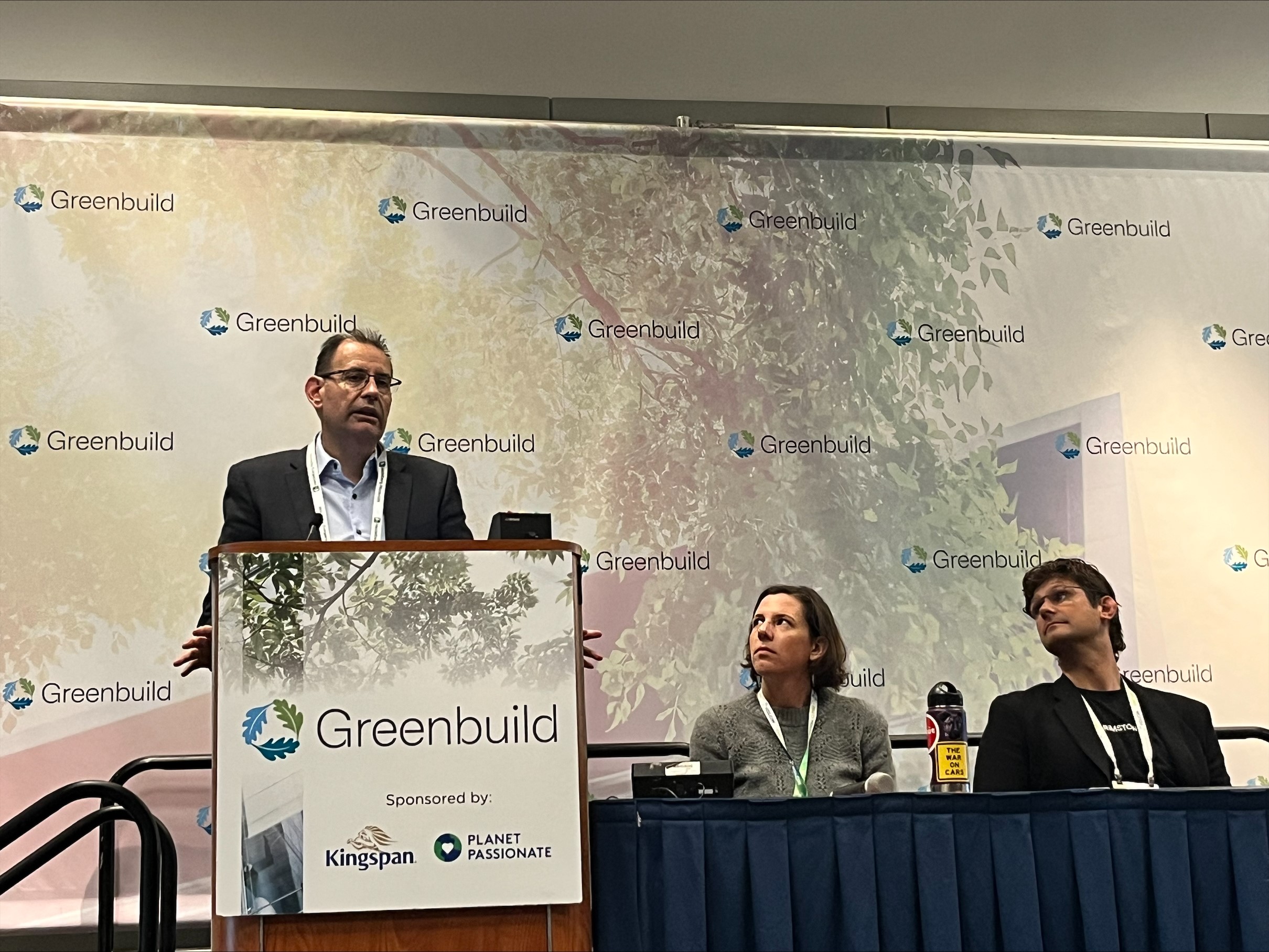 Overall, active participation in these events help support our commitment to leadership in building a more sustainable future for the cement and concrete industry. We look forward to continuing our pursuit of innovative and sustainable solutions that will help us engage with our customers and the communities where we work.