EcoCem®PLUS
Concrete Just Got Greener
EcoCem®PLUS is an innovative blended portland-limestone cement (PLC) designed to provide strength and durability while significantly reducing carbon footprint in concrete.
This product is CSA designated as GULb-20F & HSLb-20F.
EcoCem®PLUS was developed by Heidelberg Materials North America, formerly Lehigh Cement, to reduce the carbon footprint of cement and concrete. EcoCem®PLUS is a blended portland-limestone cement (PLC) capable of producing strong and durable concrete with high sulfate resistance. EcoCem®PLUS is produced at the cement plant by inter-grinding clinker, Type F fly ash and limestone. Implementing the use of this cement will help reduce silo requirements at concrete plants.

Quality control at the cement plant provides accurate raw material dosage, reducing proportioning demands at the concrete plant. Final result is a highly consistent product that is sustainable, durable and reduces storage requirements on site.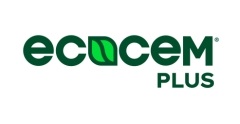 Sustainability made simple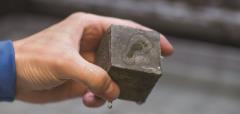 Heidelberg Materials North America promotes additional transparency and continues benchmarking to improve the sustainable attributes of construction materials. We have been actively involved with industry–wide Environmental Product Declarations (EPDs), committees to establish Product Category Rules (PCRs) and serving on sustainability research, environmental and product task forces.

The Heidelberg Materials Edmonton Plant has a published Type III EPD with the NRMCA as the program operator. The EcoCem®PLUS shows a reduced carbon footprint by more than 22% compared to a General Use (GU) cement. Download the Edmonton plant EPD here.

Performance made simple
EcoCem®PLUS is capable of producing strong and durable concrete with high sulphate resistance.
As a concrete producer, you can see these additional benefits:
Fly ash content provides increased workability and added protection against AAR and high sulphate environments
Can be used in most applications above or below ground
Improved particle packing has these additional benefits:
Improved particle packing provides enhanced particle size distribution
Reduce porosity through formulation of carboaluminates
Nucleation creates more surface area for increased precipitation of cements crystals
For more information
see our brochure
and our
EcoCem®PLUS Product Data Sheet
.
Learn more about Heidelberg Materials North America's
sustainability commitments and environmental product declarations (EPD's)
.