Fly Ash
Industrial Ecology Set in Concrete
Industrial ecology is a way of looking at manufacturing processes as natural ecosystems. The waste of one industrial process becomes the input or raw material for another. There's no better example of industrial ecology than the use of fly ash to supplement or replace some of the portland cement used in concrete. In addition to lowering energy consumption, reducing greenhouse gas emissions, and saving natural resources, fly ash actually makes concrete stronger and more economical.
Our Heidelberg Materials locations in the Canada Region, such as Alberta, British Columbia, Manitoba, Saskatchewan, and Washington State, sell and distribute fly ash as well as make a blended cement called InterCem with its use. In most of our other regions as we manufacture and sell Slag Cement as a supplementary cementing material (SCM). Heidelberg Materials has fly ash storage, distribution networks and rail capacity to ensure customers have a sustainable and reliable supply.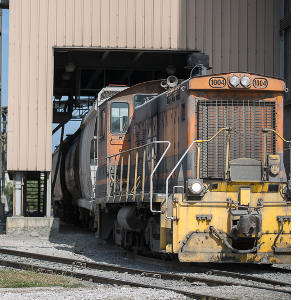 Waste as Resource
Fly ash is a byproduct of coal combustion in electric power plants. It's the very fine ash recovered from exhaust gases by emission-control systems. Fly ash is a pozzolan, virtually identical to volcanic ash.
When used in concrete mixes, fly ash is known as a supplementary cementing material, or SCM. Fly ash is the most widely used SCM, and has been added to concrete since the 1930s. It can supplement cement on its own or used in conjunction with other SCM in blended cements.
Fly ash typically needs no processing and can be delivered from the power plants directly to the ready mixed concrete producer, where it is mixed with traditional ingredients of cement, aggregates and water. Concrete with fly ash is used for all types of construction projects.
More than half of all concrete is made with at least some fly ash as a substitute for part of the cement. Builders routinely use 40 percent fly ash concrete mixes, and the replacement amounts reach as high as 70 percent for some types of construction.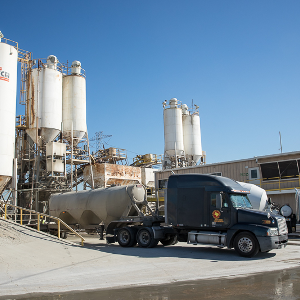 Linking Environmental Benefits With Performance
Fly ash is not just filler. Its benefits are both environmental and performance-related. Fly ash can make concrete stronger and more durable. It contributes to sustainable construction by conserving natural resources and lowering energy consumption and emissions.

Each ton of fly ash used to replace portland cement saves approximately one ton of carbon dioxide emissions and approximately 0.882 tonnes of greenhouse gas emissions are avoided. Fly ash use in North American is equivalent to removing more than 2.5 million cars from the road every year.
Fly Ash doesn't only contribute to sustainable construction, when properly specified and applied in concrete it can:
Improve resistance to sulfate attack
Improve resistance to Alkali Aggregate Reactivity (AAR)
Decrease permeability
Reduce shrinkage and thermal cracking
Lower heat of hydration over straight cement
Improve workability
Improve pumpability
Increase 56-day strength