Oil Well Cement
Specialty Cements Serve Oil and Natural Gas Well Operations
Cement is primarily valued as the key ingredient of concrete, the most widely used construction material in the world. And most types of cement are geared toward these diverse and widespread building needs.
But there are also specialty cements that reach beyond construction to fill critical needs in other industries. One such product is oil-well cement, which the petroleum industry uses for drilling oil and natural-gas wells. It conforms to API Specification 10A for well cementing applications. Its performs consistently in well cementing applications at extremes of depth, temperature, and pressure.
Oil-well cements are used for oil-well grouting, sometimes called oil-well cementing.
They consist of either portland or blended cements, plus additives. Oil-well cement must be slow-setting and able to withstand the high temperatures and pressures of these deep wells.
The process plays a significant role in well-drilling operations. The cement is mixed with water and additives to form a slurry, which is then pumped into the well around the casing, which is the large pipe inserted into a newly drilled borehole.
Using cement to fill the void between the casing and the borehole has three basic functions:
Supports the casing and protects it from corrosion
Isolates oil-, gas- and water-producing zones of the well
Prevents blowouts by forming a seal
Products and Standards
Oil well cements should conform to The American Petroleum Institute (API) specification 10a, Specification for Cements and Materials for Well Cementing.
The specification designates eight types of oil-well cement, Classes A through H. Each class is specified for use in a certain range of well depth, temperature and pressure.
API 10a also designates three grades of oil-well cement to address sulfate environments:
Grade O: Ordinary
Grade MSR: Moderate sulfate resistance
Grade HSR: High sulfate resistance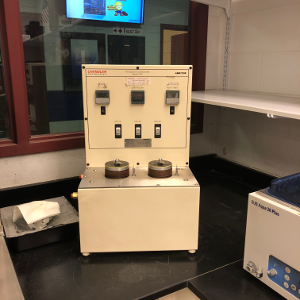 Resources and More Information
API Spec 10A, Specification for Cements and Materials for Well Cementing.
https://www.techstreet.com/api/searches/17937048