At Hanson Ready Mix, we want you to know as much as possible about the strength and beauty ready mix concrete offers. With our 20 years of experience, we're the area's trusted ready mix suppliers. Over the years, we've been proud to help construct beautiful driveways, patios and residential features as well as long-lasting roads, bridges and more. We've compiled a few helpful resources from the Ready Mix Concrete Association of Ontario along with our color chart for your convenience. Click here to contact one of our locations.
Click here to view our Safety Data Sheets (SDS), available in English, Spanish and French.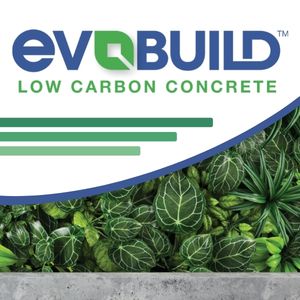 EvoBuild

TM
Whether you're looking to reach your sustainability targets without compromising performance or aiming to lower the carbon footprint of your project, EvoBuildTM Low Carbon Concrete can help you achieve your goals. EvoBuildTM is more than a new product line, it's a way of working alongside you to help you reach these sustainability goals—all while keeping you on time, on budget and on target. Learn More...
Commercial
Residential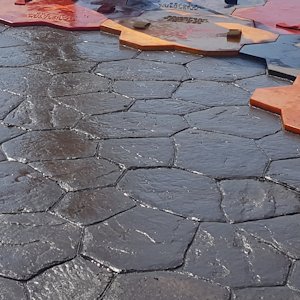 Choose Weather-Resistant Colored Concrete
Hanson Ready Mix offers home and business owners in Ontario a full array of concrete solutions, including beautiful colored concrete options. Our expert team has years of experience using the finest colored concrete to make renovations, construction and landscaping projects a breeze. We're proud to use pigments, admixtures and fibers from Interstar to deliver stunning colored concrete across the province. Take a look at the Hanson Interstar Integral Color Chart for Ready Mix Concrete to learn more about their permanent, sun-fast and weather-resistant colored concrete. Contact us to discuss your next project.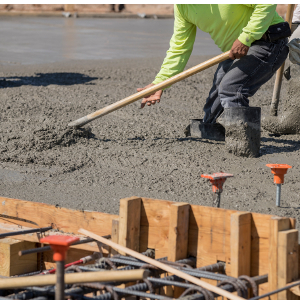 Residential Concrete and Concrete Foundations
If you're building a home, speak to Hanson Ready Mix to learn more about our long-lasting concrete slab foundations. With two decades of experience, we know what it takes to deliver homeowners and construction contractors the sturdy foundations they depend on.
What Every Homeowner Should Know about Concrete - Review the basics of concrete composition in this article. This article also explains the many ways in which concrete can be used to construct everything from sidewalks, curbs and patios to houses, bridges and skyscrapers.
Pool & Patio Construction
Add decorative concrete to your pool and patio and make a splash. Available in a wide array of colors and finishes, decorative concrete from Hanson Ready Mix can help you add character and charm to your home's pool.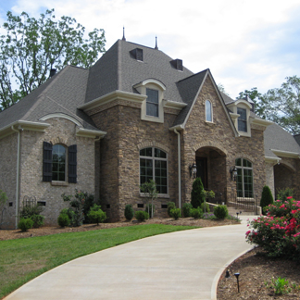 Redo Your Driveway
Noticing cracks in your driveway? Ready to add extra curb appeal to your home? Contact Hanson Ready Mix today to discuss how our range of ready mix concrete blends can make your driveway more durable and more inviting.
The Hanson Ready Mix team will follow the 6 steps to success outlined in this article for every residential or commercial driveway construction project they undertake. Did you know it's best to place concrete between April and September? That means now is the perfect time to contact Hanson Ready Mix to schedule service.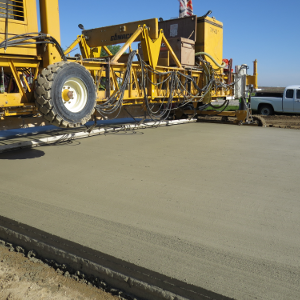 Concrete for Roads, Bridges & More
At Hanson Ready Mix, we're proud of our reputation for dependable, affordable ready mix concrete delivery in ON and beyond. With more than 20 years of experience delivering precise concrete mixtures to commercial and industrial construction sites throughout the region, we know the importance of prompt and professional service. We have years of experience providing ready mixed concrete for a range of applications. Our specially blended concrete has been used on roads and bridges, in schools, hospitals, water treatment plants and at a host of other commercial and industrial sites.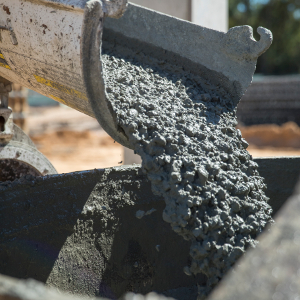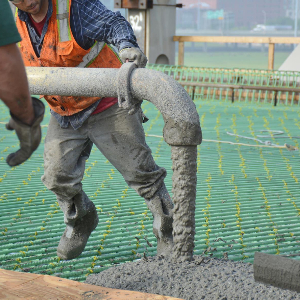 Cold Weather Concreting
With 20 years of industry experience, our team knows that weather conditions can have an enormous effect on concrete placement.In this article, specific instructions for placing concrete when the temperature is at or around 5°C can be found. As always, when you hire Hanson Ready Mix, you can expect professional service at a competitive price.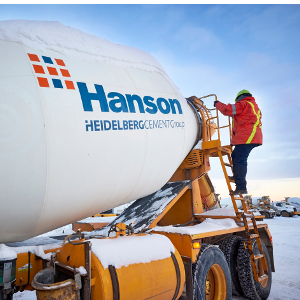 Quality Concrete and Construction Troubleshooting Tips
Our ready mixed concrete specialists will follow all the guidelines listed in this article for every residential, commercial, industrial and agricultural project they support. To avoid air loss, concrete blistering, curling and more, choose Hanson Ready Mix. Another excellent resource for you is the Lehigh Hanson's exclusive app, i.Check, turns your mobile phone into a technical resource. Hundreds of photos illustrate common issues in concrete and masonry construction along with potential causes and corrective actions.