Projects
For residential, commercial and infrastructure projects, construction materials from Lehigh Hanson meet the most demanding criteria -- in terms of quality, sustainability, and cost. A sampling of recent projects serves as cases in point.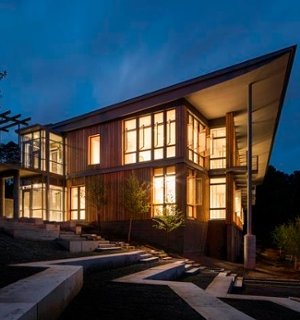 Frick Environmental Center, Pittsburgh, PA
Hanson-supplied concrete incorporating recycled materials such as fly ash and slag helped make the Environmental Center at Frick Park a showcase for sustainable construction.

The 15,000 square foot educational facility is one of the greenest buildings in the world. It achieved a Leadership in Energy and Environmental Design (LEED) Platinum rating and is engineered to meet the Living Building Challenge, a designation earned by only just over a dozen buildings in the world.

https://pittsburghparks.org/frick-environmental-center/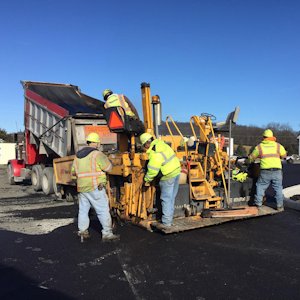 Interstate 70 Rebuild and Expansion, Southwestern PA
Much of this major transportation corridor was originally designed and constructed more than 50 years ago, and improvements and expansions were needed to meet modern standards and to handle today's traffic volume. The nearly $500 million project includes interchange improvements, bridge replacements, pavement reconstruction, and widening from two to three lanes.

Hanson supplied hot-mix asphalt for paving and more than 500,000 tons of aggregate for road base and other applications.


http://www.i-70projects.com/completed-projects/i-70i-79-widening-project-north-junction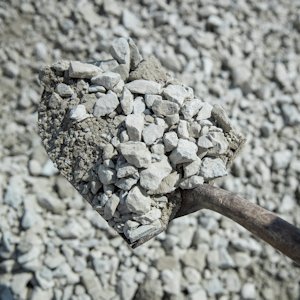 Southern Beltway, Pittsburgh, PA

Pennsylvania Route 576, the Southern Beltway, is a partially completed toll-road in the southern and western suburbs of Pittsburgh. The Pennsylvania Turnpike Commission is building the highway in three phases over 10 years. The current phase is a 13-mile, $800 million expressway to connect Route 22 with Interstate 79.

Hanson is supplying aggregate for the concrete and limestone for road base.


https://www.patpconstruction.com/southern_beltway/default.aspx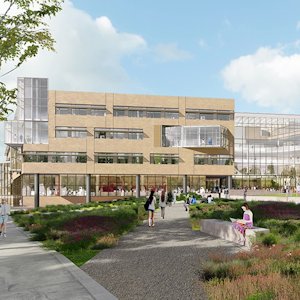 Tepper Hall, Carnegie Mellon University, Pittsburgh, PA

Hanson is supplying 30,000 cubic yards of high-strength concrete for construction of Carnegie Mellon University's new 295,000 square foot Tepper Quadrangle building. The building will feature space for classrooms, student socialization, faculty and administrative offices and other facilities. The $106 million project includes an underground parking garage and loading dock. Completion is scheduled for 2018.

https://www.pjdick.com/project/carnegie-mellon-university-tepper-quadrangle/