Community
Contributing to the community is a core value at Lehigh Cement Company. We partner with many local charitable organizations and schools to provide support to their valuable causes.​​​
To achieve broad industry goals, we sometimes need to reach beyond the boundaries of individual companies and organizations to be part of something larger. Industry-wide action on government affairs, promotion and research lifts the entire construction community while building on and complementing Lehigh Cement Company initiatives.
Industry Links: PCA, ACI, CSA, ASTM, AASHTO
For more information on our industry relations, click here.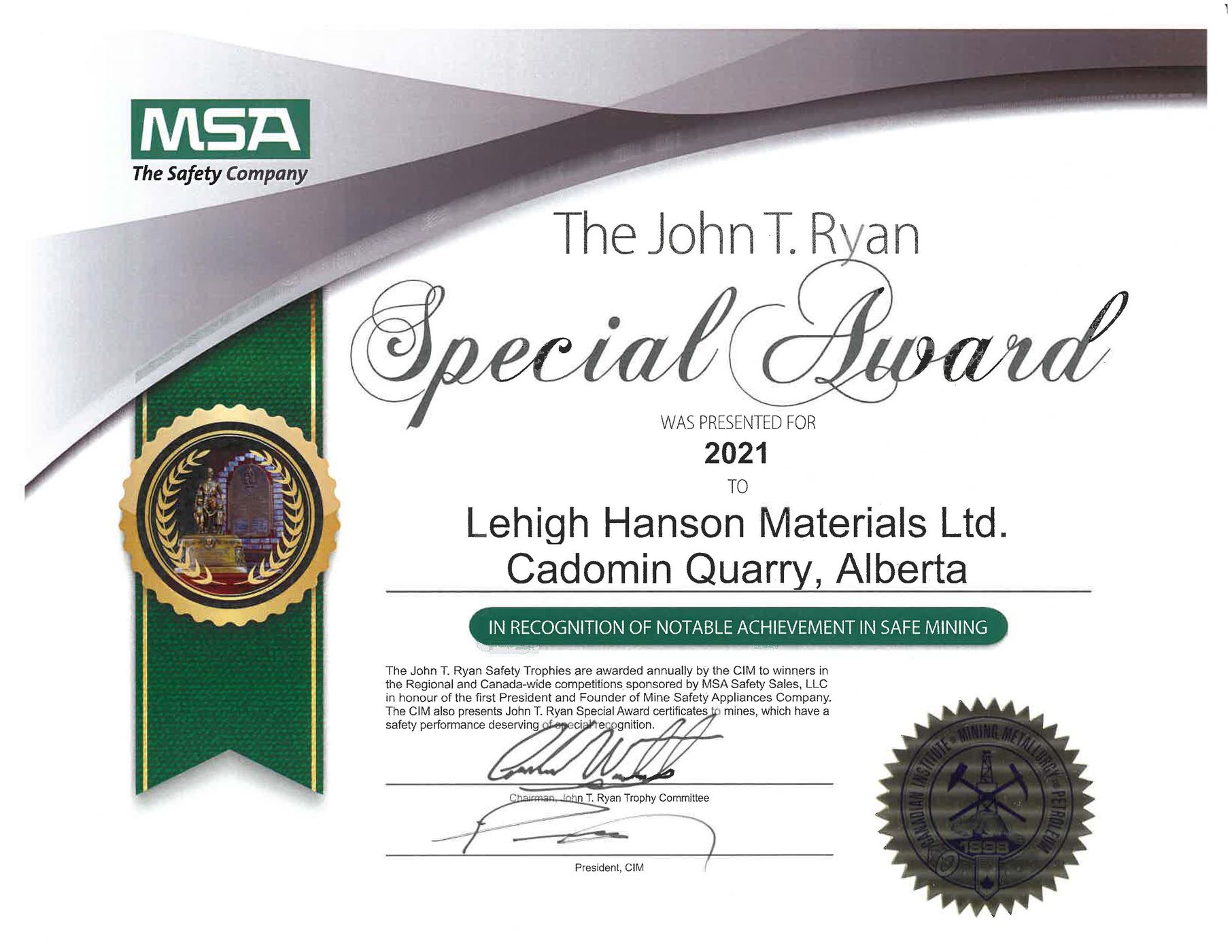 Cadomin Quarry Receives John T. Ryan Special Award
The Lehigh Cement Cadomin Quarry received the John T. Ryan Special Award and Trophy in recognition of notable achievement in safe mining operations. The Trophies are given by the CIM (Canadian Institute of Mining, Metallurgy and Petroleum) to a mine which experiences the lowest accident frequency during the previous years, both on a National and Regional level.
The Cadomin Quarry produces more than one million tonnes of limestone per year, with a staff of 12 operators and supervisors, who put safety first every day. The team has worked more than 278,000 hours in the last ten years with no recordable injuries and in fact has not had a lost time injury for over 20 years. This dedicated and high performing team has created a culture of excellence where everyone looks out for one another.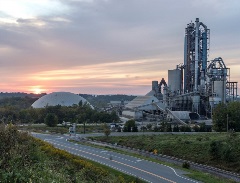 Plant Tours
Opening up our plant sites to our local communities for fun and safe experiences is something love doing at Lehigh Cement. It's a way for the people who support our business to get to know us better and for us to better support them in return. Tours of our operations are given for schools, engineering universities and community groups.
Lehigh Cement operates plants in Edmonton, AB; Delta, BC; and Picton, ON. We also have U.S. plant locations in Alabama, Indiana, Iowa, Maryland, New York, Pennsylvania, and Washington.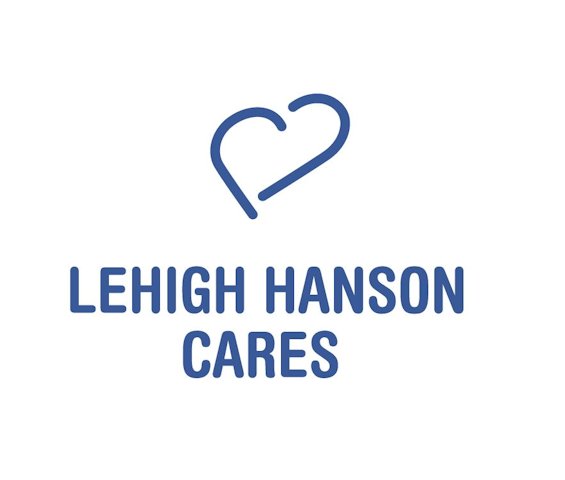 Lehigh Hanson Cares
Lehigh Hanson and our affiliated companies work diligently to fulfill our vision of Simple Actions Build Strong Communities by supporting initiatives in our local communities and focusing community investment on Arts and Education, Environment, and Health and well-being.
For more information on Lehigh Hanson Cares, click here.