Mayco Mix provides ready mixed concrete for commercial, residential and public infrastructure projects throughout the greater central Vancouver Island area. Our modern plants use the latest technology along with advanced dispatching software and GPS fleet tracking to provide a superior customer experience. We also offer our customers the advantage of using mobile technology to manage concrete pours on the go. With our OnSite app, you can see the progress of your pour, track truck locations, review your orders and send in order requests.
For more information on ready mixed concrete and its applications, click here. For links to Concrete in Practice technical bulletins, click here.
Click here to view our Safety Data Sheets (SDS), available in English, Spanish and French.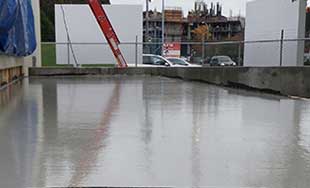 CemFlow
CemFlow is a specialized low-shrinkage, self-consolidating concrete for interior toppings. CemFlow provides all the features and benefits of FlowCrete while reducing the potential for shrinkage and cracking that is common to topping applications. CemFlow also provides greater workability and flatness.
IDEAL FOR:
Interior slab topping
BENEFITS:
Reduces or eliminates cracking
Enables flatter slabs
Improved productivity
Reduced labor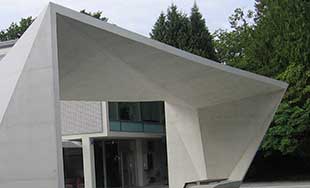 ConCreate®: Architectural
ConCreate®: Architectural mixes are designed for use in conjunction with architectural formwork to create an enhanced aesthetic appearance without sacrificing strength. To enhance the look of any project, ColorFlo® liquid color may also be added to our architectural mixes.
IDEAL FOR:
Exposed vertical columns and walls
BENEFITS:
Improved surface aesthetics
Enhances workability
Maximized surface density
Available in conventional or self-consolidating concrete
Compatible with ConCreate® Color Series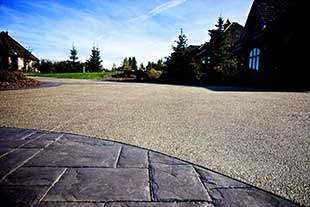 ConCreate®: Exposed Aggregate
ConCreate®: Exposed Aggregate Concrete utilizes a 10mm round aggregate. At the end of the finishing process, the surface of concrete is washed to expose the stone on the surface of the concrete. ColorFlo® liquid color may also be added to the concrete coloring the paste around the exposed aggregate.
IDEAL FOR:
BENEFITS:

Improved surface aesthetics
Enhances workability
Maximized surface density
Available in conventional or self-consolidating concrete
Compatible with ConCreate® Color Series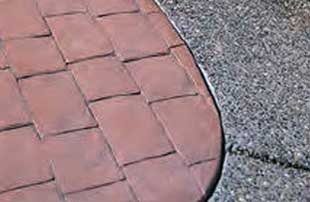 ConCreate®: Liquid Color
Add some color to your world! Using a computer-controlled batching process for improved accuracy and consistency, ConCreate®: Liquid Color incorporates Solomon ColorFlo® liquid pigment, which utilizes iron oxides, to provide Colorcard.
ConCreate® color matches color to all other major concrete color supply systems.
IDEAL FOR:
Interior and exterior walls interior and exterior columns
Interior and exterior driveways
Interior and exterior sidewalks
Interior and exterior floors
BENEFITS:

64 ways to add life to your project!
Compatible with:
RESOURCES: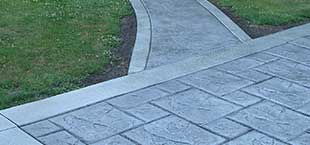 ConCreate®: Stamped
ConCreate®: Stamped mixes are used in the process of adding texture and color to make concrete resemble stone, brick, slate, cobblestone, barn-board and many other products. This limitless array of possibilities with costs that are lower than the actual products, makes stamped concrete the preferred choice.
Stamped concrete is created by compressing the top surface of concrete to inlay a design or pattern. As a result of this compression, the top layer of concrete has a lower air content and is subject to a higher risk of freeze-thaw damage.
IDEAL FOR:
Pool decks
Driveways
Patios and walkways
Interior floors
Gardens and landscape
BENEFITS:

Unlimited creative design capabilities
Improved aesthetics
Compatible with ConCreate® Color Series
Conforms to an unlimited variety of shapes and surface textures including the traditional look of slate, tile, brick and cobblestone
Mayco Mix guarantees that the supplied concrete will meet the specified properties in accordance with CSA. ABC Concrete is not responsible for freeze-thaw damage as a result of the installation process including the top layer of stamped concrete.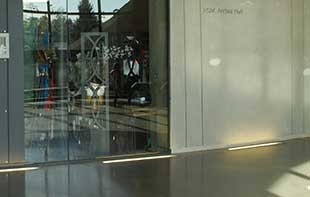 Crackguard®: Low Shrinkage
CrackGuard® is a low shrinkage concrete that reduces cracking and curling in concrete slabs when used in conjunction with proper curing and jointing procedures.
Reinforcing fibers may also be added to the mix to further reduce shrinkage cracks and improve impact resistance.
CrackGuard® is a CSA compliant low shrinkage concrete maintaining a maximum drying shrinkage of 0.04% @ 28 days.
IDEAL FOR:
Architectural slabs and floors
Architectural topping slabs
Industrial floors
Parking garage decks
Bridge decks
Ice arenas
Swimming pools
Containment structures
Water treatment structures
Residential slabs
BENEFITS:

Reduces or eliminates cracking
Improves appearance
Increases joint spacing
Lower life cycle costs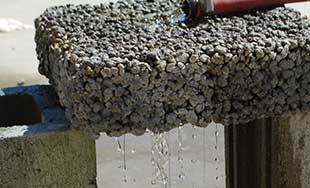 Drainstone
DrainStone is a pervious concrete designed to allow water to flow through to base materials. This is an aesthetically pleasing, highly functional and environmentally friendly option for a variety of pathways and parking areas.
An open-cell concrete with a range of 15% to 25% voids allows for a flow rate of 120 – 320 L/m2 per minute. When rainwater naturally filters into the soil, storm water collection systems can be reduced or eliminated.
DrainStone uses a 6.0mm aggregate to provide a smoother surface profile while maintaining good aggregate interlock for improved durability.
IDEAL FOR:
Pedestrian walkways
Driveways
Parking areas
BENEFITS:

Reduces quantity and contamination of storm water runoff
Reduces, and sometimes eliminates, the cost of storm water management systems
Reduces surface temperature and heat island effect
Lower life cycle costs
Decreases lighting requirements

Pervious concrete: albedo surface reflectivity index (0.35+)
Asphalt: albedo surface reflectivity index (0.04 – 0.12)

Qualifies for LEED credits (SS 6.1)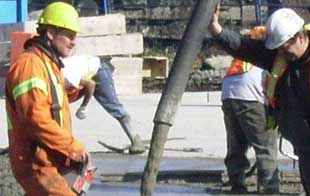 Flowcrete
Mayco's FlowCrete provides optimized slump control and superior mix performance by utilizes superplasticizers to achieve the desired slump without compromising concrete strength or set time when used with any of our concrete designs.
Concrete is often specified at a slump of 80 mm +/- 20 mm or less, these slumps are typically too low to ensure proper placement. Mayco Mix Ltd. has taken the guesswork out the process and offers a range of slump options as a part of our FlowCrete program.
IDEAL FOR:
Pumped concrete
Slabs
Walls and columns with congested rebar
BENEFITS:

Maintains strength at higher slumps
Enhances workability and placeability
Increases pumpability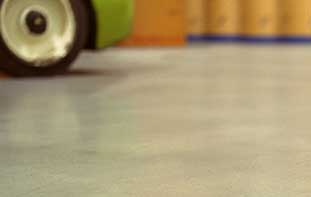 Hard-Wear®
FHard-Wear® has strength and durability built right into the mix, making it ideal for high wear applications. Available in air-entrained and non-air-entrained mixes, Hard-Wear® features uniform hardness throughout the full depth of the slab, not just the surface.
IDEAL FOR:
Wear, abrasion and impact resistance
Commercial, industrial and heavy industrial floors
Parkades, bridges and interchanges
Interior and exterior ramps
Dams, dykes and spillways
BENEFITS:

Available for all applications and suitable for a variety of mix designs
Compatible with all finishing applications

Reduced labor costs
Eliminates performance inconsistencies typically experienced with other types of hardeners
Eliminates hardener delamination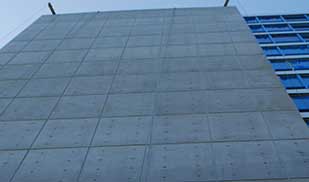 High-Flow®
High-Flow® is a highly flowable, non-segregating concrete that easily spreads into place, fills formwork, and encapsulates even the most congested reinforcement. It is placed purely by means of its own weight with little or no mechanical vibration.
High-Flow® provides these benefits while maintaining all of concrete's customary mechanical and durability characteristics. Significant research has led to the development of a robust flowable concrete that meets challenging performance requirements.
IDEAL FOR:
Architectural applications
Topping slabs
Congested reinforcement
BENEFITS:

Architectural quality concrete for walls and slab
Flows readily through congested reinforcement
Available in high early age strengths
Enables flatter slabs
Improves productivity
Reduces labor costs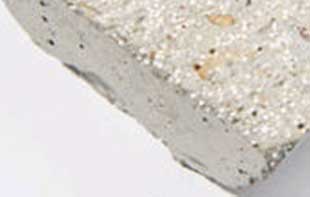 Micro-Lite®
The Micro-Lite® series of mix designs have a reduced density with superior pumping and placing properties. By using a specific gradation of material and a varying dosage rate of polymeric micro-spheres, we can supply concrete and fill material with a variety of densities and strengths.
Unlike semi-lightweight concrete made with expanded shale, Micro-Lite® is highly placeable and can be pumped by both boom and line pumps.
IDEAL FOR:
Semi-lightweight toppings
Lightweight fill material
Multi-story buildings
Roof top construction
Raised decks
BENEFITS:

Improved pumping and placing properties
Consistent results
Fire resistant properties
Increased design flexibility
Available with a compressive strength up to 30 MPa
Concrete density range of 1830 – 2200 kg/m3
Fill material density as low as 900 kg/m3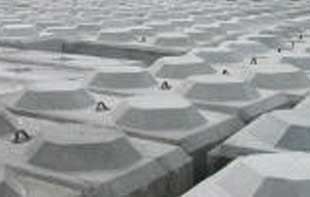 Octa-Bloc®
Mayco Mix Ltd. manufactures the complete line of OCTA-BLOC® interlocking concrete blocks, available in a variety of shapes and sizes.
OCTA-BLOC® products create strong, visually attractive retaining walls, barriers, landscapes and containment structures and feature a unique locking system compatible with most other concrete block systems on the market today, making it easy to add on to existing structures.
IDEAL FOR:
Retaining walls
Barriers
Landscaping
Containment structures
BENEFITS:

Locking system compatibility
Available in a variety of shapes and sizes
Cost effective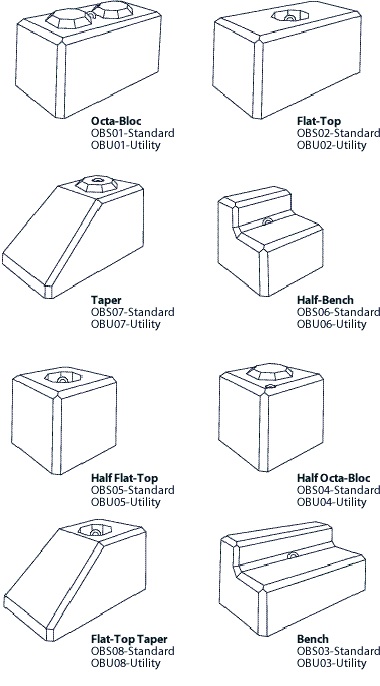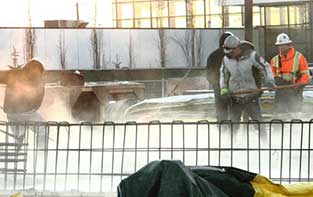 Polarcon®
PolarCon® is the answer to set time challenge – it uses accelerating admixtures in conjunction with optimized concrete mix designs to accelerate concrete set times.
PolarCon® is designed to provide three levels of set time reduction. This time-based system provides an opportunity to select the hours of set time reduction required.
| PRODUCT | SET TIME REDUCTION |
| --- | --- |
| PolarCon® Bronze | 1 hour* |
| PolarCon® Silver | 1 ½ - 2 hours* |
| PolarCon® Gold | 2 ½ - 3 hours* |
* Requires a minimum strength of 30 MPa and time reduction is based on initial set
IDEAL FOR:
Slabs
Columns and walls
Non-reinforced concrete (Does not contain reinforcing steel)

BENEFITS:
Optimized set time reductions
Reduces finishing time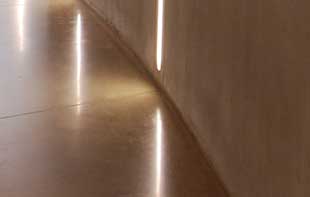 ShotCrete
ShotCrete has been designed to reduce rebound and sloughing and is preferred for its consistent properties.

ShotCrete is frequently selected due to the quality, speed and convenience of its application. It is suitable where other construction methods are difficult or impossible such as elevated, confined construction and vertical excavation applications. ShotCrete is equally suitable for new construction and for use in the rehabilitation or seismic reinforcing of existing structures.

ShotCrete designs can be suitable for architectural, below water-table and fiber reinforced applications.
IDEAL FOR:
Slope stabilization
Lining for tunnel walls
Structural walls
Structural columns
Structural beams
Curved walls and arches
BENEFITS:

Reduces construction time
Reduces forming and placing costs
Solution for limited access applications
Allows single-sided forming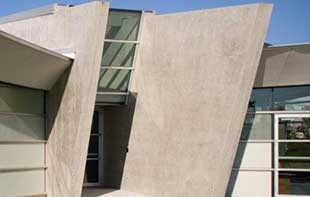 SolarGuard: Slump Extension
SolarGuard maintains the slump of the concrete for two hours from batching through the use of specialized admixtures and counteracts the typical rapid slump loss experienced during hot or warm weather, providing extra assurance against cold joints and poor surface finish.
IDEAL FOR:
Large house foundations
Slabs poured in hot or warm weather
Applications with an extended placing time
Concrete where workability is critical throughout the pour
BENEFITS:

Extended working time
Reduced or eliminated slump loss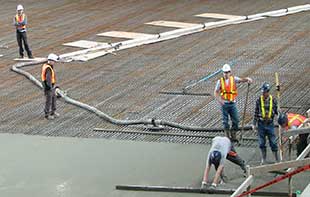 SuperLine: Line Pumpable
SuperLine is a series of mix designs tailored for line pumping and thin topping applications. Using cementitious materials and a blend of 14mm and fine aggregates, the SuperLine series is highly workable concrete.
IDEAL FOR:
Line pumping
Thin toppings (minimum 1.5" thickness)
Interior or exterior applications
Congested reinforcement
BENEFITS:

Increased pumpability
Increased finishability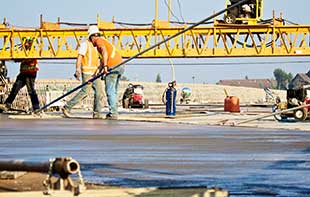 Tempo High-Early Age Strength
Tempo High-Early Age Strength is designed to achieve early-age strength to allow reduced stripping and re-shoring times. This series of mixes is available to achieve target strength at 24 to 72 hours.
| HOURS TO STRIPPING STRENGTH* | ULTIMATE SPECIFIED STRENGTH | EXPOSURE CLASS |
| --- | --- | --- |
| 20 MPa @ 72 hours | 35 MPa @ 28 days | N |
| 20 MPa @ 48 hours | 40 MPa @ 28 days | N |
| 20 MPa @ 36 hours | 45 MPa @ 28 days | N |
| 20 MPa @ 24 hours | 50 MPa @ 56 days | N |
| 20 MPa @ 24 hours | 55 MPa @ 56 days | N |
| 20 MPa @ 48 hours | 35 MPa @ 28 days | C-1 |
| 20 MPa @ 24 hours | 40 MPa @ 28 days | C-1 |
* CSA A23.1-09 states a minimum curing temperature of 10 degrees Celsius.
IDEAL FOR:
Slabs
Columns and walls
Columns and walls
BENEFITS:

Reduces stripping time
Earlier serviceability
Reduces drying time (flooring application)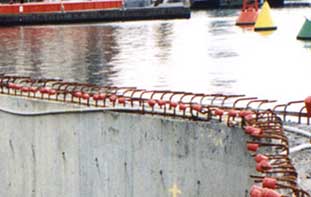 Waterguard
WaterGuard reduces the potential migration of moisture through the naturally occurring capillaries of concrete. By utilizing pore blocker admixture technology (Kryton / Xypex) in conjunction with an optimized concrete design and proper construction methodology, WaterGuard provides the option to waterproof structures while pouring concrete walls, slabs and many other applications.
IDEAL FOR:
Perimeter walls
Water features
Elevator pits
Tanks
Slabs
BENEFITS:

Lower cost than most membrane systems
Available as conventional concrete, Self-Consolidating Concrete and ShotCrete
Reduces construction timeframe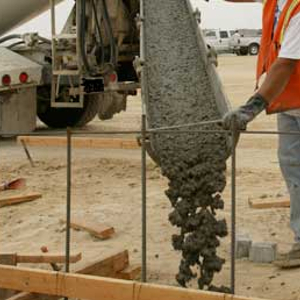 Building Materials
ABC Concrete has the concrete building materials to help set your project on a solid foundation.
BUILDING SUPPLIES
Bolts
Saddles
Zip Strip
Poly - CGSB approved 6 mil

SEALERS AND SURFACE RETARDANTS