Sherman Industries, LLC provides ready mixed concrete for commercial, residential and public infrastructure projects throughout the greater Birmingham area. Our modern plants use the latest technology along with advanced dispatching software and GPS fleet tracking to provide a superior customer experience. We also offer our customers the advantage of using mobile technology to manage concrete pours on the go. With our OnSite app, you can see the progress of your pour, track truck locations, review your orders and send in order requests.
Click here to view our Safety Data Sheets (SDS), available in English, Spanish and French.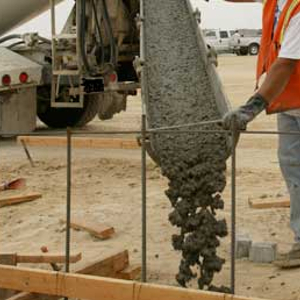 Concrete
As part of Lehigh Hanson, Inc., Sherman Industries has access to the most advanced concrete mixes and products designed to meet the challenges of any project.
Our ready mixed concrete products include traditional strength mixes along with pumpable mixes and other high-specification mixes.
Early strength
Flowable fill
Grout
High strength
Lightweight
Pervious concrete
Self-consolidating
Our goal is to provide the very best quality for your company. Our established Quality Control lab performs gradations, SE's, moisture checks, cylinder breaks and other assorted tests in an effort to continuously monitor and ensure the highest quality standards.​​​​​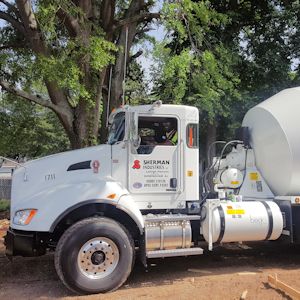 Sherman Industries Store
The Sherman concrete construction supply store offers a variety of specialty products, including:
Coatings
Concrete
Coloring
Curing and Sealing Compounds
Floor hardener
Joint sealing materials
Waterproofing materials