PROJECTS
Sherman Industries, LLC is Alabama's oldest concrete distributor. Our company provides quality products, outstanding service and a reputation for reliability and excellence.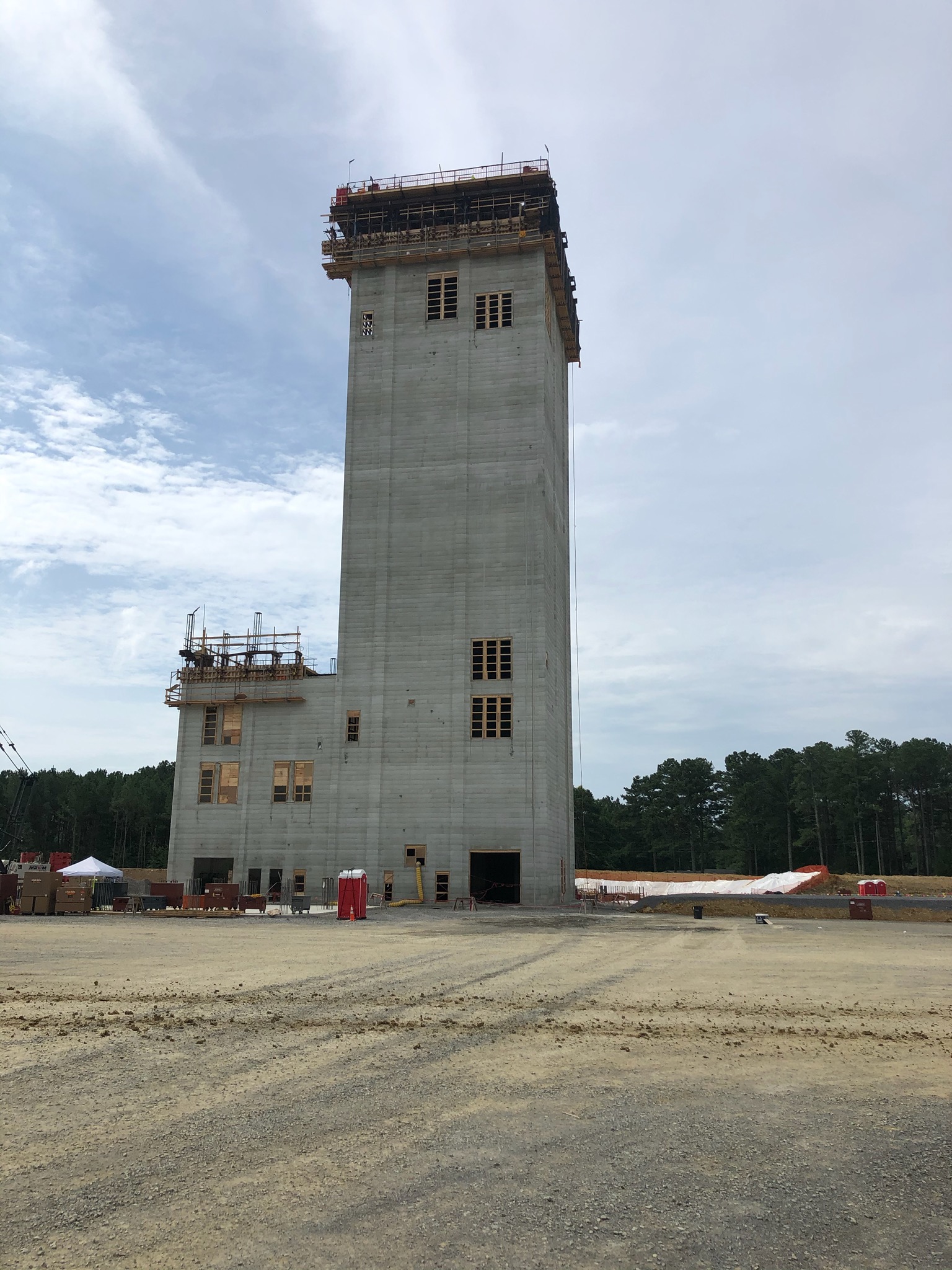 Feed Mill Silos
Sherman Industries LLC supplied 2,200 cubic yards of ready mixed concrete for the three continuous slip-form silos to be placed at the new feed mill in Attalla, Alabama. Concrete was delivered 24 hours a day for eight days to complete the project. Several large matt slab foundations were poured- the largest approximately being 1,640 cubic yards in one placement.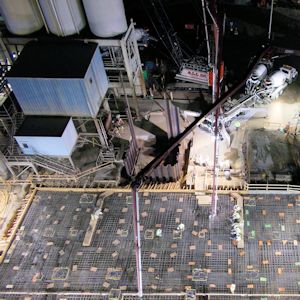 Plant Miller Ash Silos Pile Cap Foundation
Sherman Industries LLC supplied 2,232 cubic yards of ready mixed concrete using 54 trucks from three different batch plants. The concrete mix used high range water reducing admixtures to increase the flow-ability of the concrete and enhance the placement at the point of discharge. Hydration stabilizer admixtures were also used to extend the time for placement and slow the rate of heat gain during the delivery and curing process. This project was awarded the 2017 ABC Excellence in Construction, Supplier of the Year Award.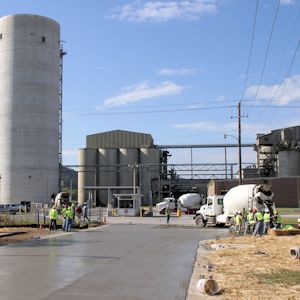 First Concrete Pavement in AL using Portland Limestone Cement (PLC)
In 2013, the City of Leeds, AL built the 9th Street reconstruction project with ~1800 SY of 8" thick concrete pavement. The length of roadway reconstruction went from the Lehigh Cement Company Leeds plant east gate (customer entrance) at the intersection of 2nd Avenue up to and including the intersection of 1st Avenue and 9th Street. The unique, sustainability enhanced mix design performed beautifully, exceeding specifications. We used the mix again for the 7th Street reconstruction project in 2015. For more information see the Leeds PLC Case Study.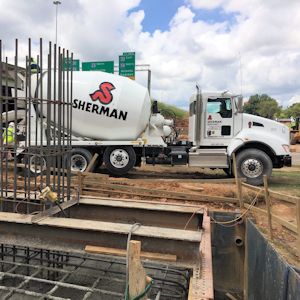 ALDOT 20/59 Phase II
Sherman Industries LLC supplied ready mixed concrete for the second phase of the I-59/20 bridge replacement project in Birmingham. The second phase includes the construction of ramps onto Interstate 65 and I-20/59 from 11th Avenue North in Birmingham.