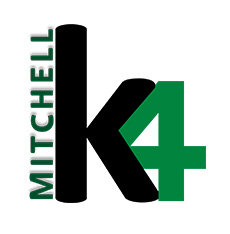 Project Milestones
The project is approaching 2,000,000 manhours safely worked.
The clinker dome concrete work has been completed.
All of the major foundations have been placed
Preheater steel and vessels erected to an elevation of 69 m (226.3 ft.) out of 127 m (416.6 ft.)
All of the large equipment has been received with no more evening permit loads.
The project is approximately 54% complete!
The Mitchell K4 project is the construction of a new cement plant by Heidelberg Materials to replace the current plant in Mitchell, Indiana, which is more than 50 years old. The new plant will utilize the latest in technology and environmental controls, create skilled job opportunities, and better support our existing customer base in the Midwest while also expanding our reach in this growing market.
The company is investing more than $600 million dollars to design and build the new plant which will use less energy and operate more efficiently. Approximately 50 new full-time jobs will be created as the result of the new plant and more than 1,000 construction positions will be available during the approximate four-year project span. There will also be enhanced technical training opportunities for employees once the new plant is completed.
Growing With Indiana
During the past several years, Heidelberg Materials- formerly operating as Lehigh Cement, has worked with local and state officials to develop increased infrastructure surrounding the plant, which ultimately will benefit the new facility. This includes a road connecting the plant to IN-37, alleviating truck congestion from the center of town. Overall logistics will also change to accommodate additional rail activity to handle increased cement shipments from the plant.
Building Better And Stronger

Heidelberg Materials is committed to operating in a safe and responsible manner while manufacturing and supplying sustainable cement products for our customers in Indiana and the Midwest market.