Colored Masonry
In their raw form, cements used for masonry projects can be a mixture of portland cement, limestone, hydrated lime, or a combination of them all. Other components enhance key properties, such as setting time, durability, strength, water-resistance and color.
See our current product data sheet and color chart for Flamingo colored masonry.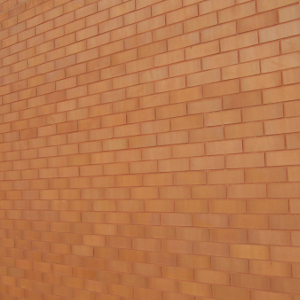 Colored Mortars Take Masonry Walls To The Next Level
Incorporating color into mortar adds a whole new dimension to masonry. After all, mortar joints account for as much as 20% of the surface area of brick, block or stone walls. Colored mortars will create a higher level of visual interest to the units they bond together, further expanding the already impressive array of architectural options available with masonry.
Creating long-lasting color mortar that stands up to weather and wear requires precise proportioning and mixing. Ultimately, colored mortar must have the same performance properties as its grey counterpart: strength, durability and workability.
Proportioned and packaged under laboratory-controlled conditions, Heidelberg Materials North America's colored masonry cements meet these demands by simplifying mortar mixing and ensuring consistent results from batch to batch, project to project.
Consistency Is In The Bag
The key is one-bag batching. We blend our products in precise detail to help eliminate errors and inconsistencies when mixing mortar at the job site. On the job site, our products have less potential for variation as workers just add sand and water.

Pigments added at the manufacturing plant create a consistent product in the bag. On the job site, other factors, such as sand, masonry unit, tooling technique, weather and workmanship come into play, affecting the final color and texture.
Due to potential changes on the job site, it is highly recommended to build a field panel using the same sand, masonry unit and tooling technique that will be used on the project prior to starting the actual. Please contact your local Heidelberg Materials representative to order samples.