Catch Basins
Catch basins are typically used to collect storm water runoff, trap debris, and direct the remaining water into a storm drain system.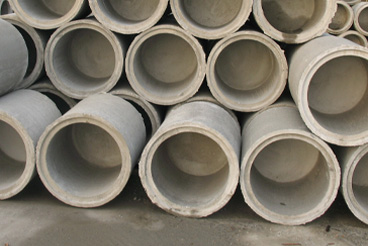 Precast circular catch basins are manufactured in 300mm to 900mm nominal diameters. For most diameters, catch basin riser sections are stocked in standard 0.15m, 0.3m, 0.6m, 0.9m, and 1.2m heights and can be stacked to allow for any overall depths. Sections can be customized to unique project specifications by adding flat bases, trapping hood pins, drain screens, and cored holes.

Heidelberg Materials manufactures catch basins to meet the following standards:
ASTM C478 Standard Specification for Precast Reinforced Concrete Manhole Sections
CSA 257 Standards for Concrete Pipe and Maintenance Hole Sections
Catch Basin Drawings
Detailed dimensions are provided on drawings for our Catch Basin products to assist with your design projects.

Please contact us if you require additional information.