Flared Ends & Castings
Heidelberg Materials manufactures flared ends for different end treatments to your sewer lines. Flared ends connect to concrete pipe as inlets and outlets for storm water ponds and culverts under roadways and approaches.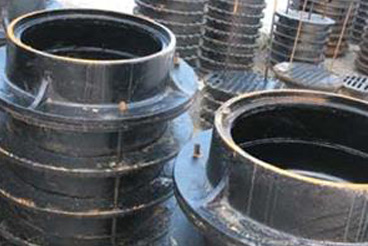 Flared Ends
Flared ends come in a range of sizes for 300mm–1500mm concrete pipe and have sloped ends. For larger pipe sizes of 1650mm–2100mm pipe, a concrete box bevel with a cast in pipe adaptor is available.

Round grates are also available with and without a gate for pipe and flared ends. Round grates help to keep animals out and prevent debris from entering the storm system.
Castings
Heidelberg Materials stocks a variety of municipal cast iron products including frames, covers and grates to fit with your end treatments products.