Concrete Pipe
Circular concrete pipe is manufactured to suit a wide range of project requirements. Because of its rigid characteristics, concrete pipe has minimal dependence on the pipe-soil interaction for its structural strength and, therefore, is not as installation sensitive as flexible pipe materials. Concrete pipe is available in numerous specialty configurations including miter bends, wyes and manhole tees.
People prefer concrete pipe for its durability, its inherent strength, and for being risk-averse to proper placement. The life cycle cost of concrete pipe proves that it is cost-effective and should be demanded for the infrastructure of the future.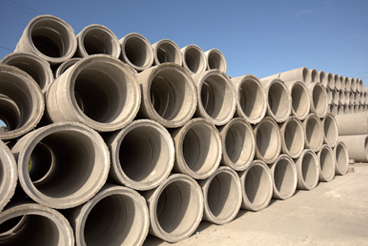 Concrete Pipe Applications
Storm and Sanitary Gravity Sewers
Underground Storage Tanks
Culvert Crossings
Pedestrian/Wildlife Crossings
Low-Head Pressure Pipe
Heidelberg Materials Manufactures Pipe To Meet The Following Standards:
ASTM C14 Non-Reinforced Concrete Sewer, Storm Drain & Culvert Pipe
ASTM C76 Reinforced Concrete Sewer, Storm Drain & Culvert Pipe
ASTM C361 Reinforced Concrete Low-Head Pressure Pipe
CSA-A257.1 Non-Reinforced Circular Concrete Culvert, Storm Drain, Sewer Pipe & Fittings
CSA-A257.2 Reinforced Circular Concrete Culvert, Storm Drain, Sewer Pipe & Fittings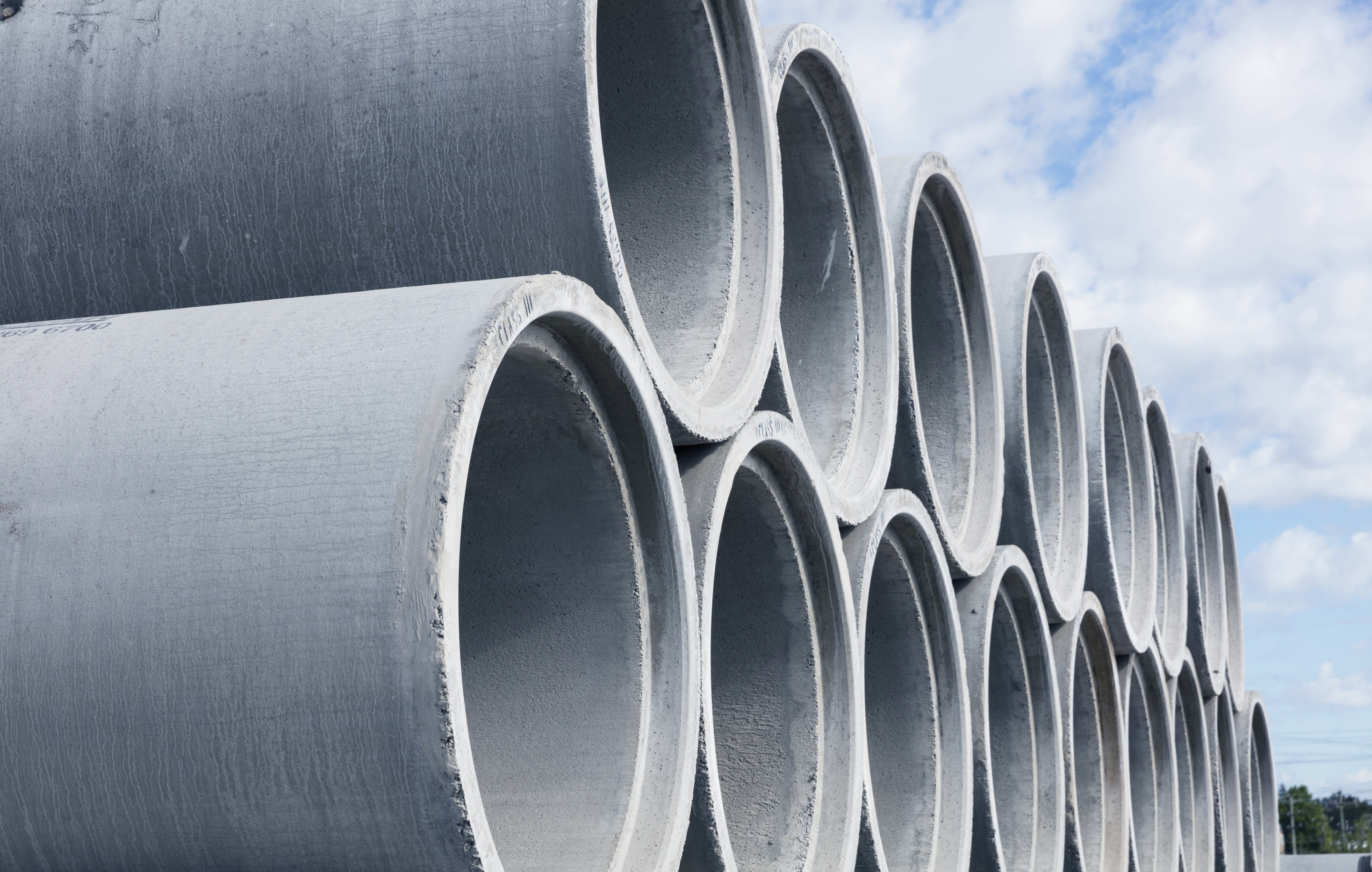 Concrete Pipe Drawings
Detailed dimensions are provided on drawings for all our standard Concrete Pipe products to assist with your design projects.
Please contact us if you require additional information.
British Columbia:
Alberta:
Manitoba and Saskatchewan:
Bell & Spigot Pipe
Tongue & Groove Pipe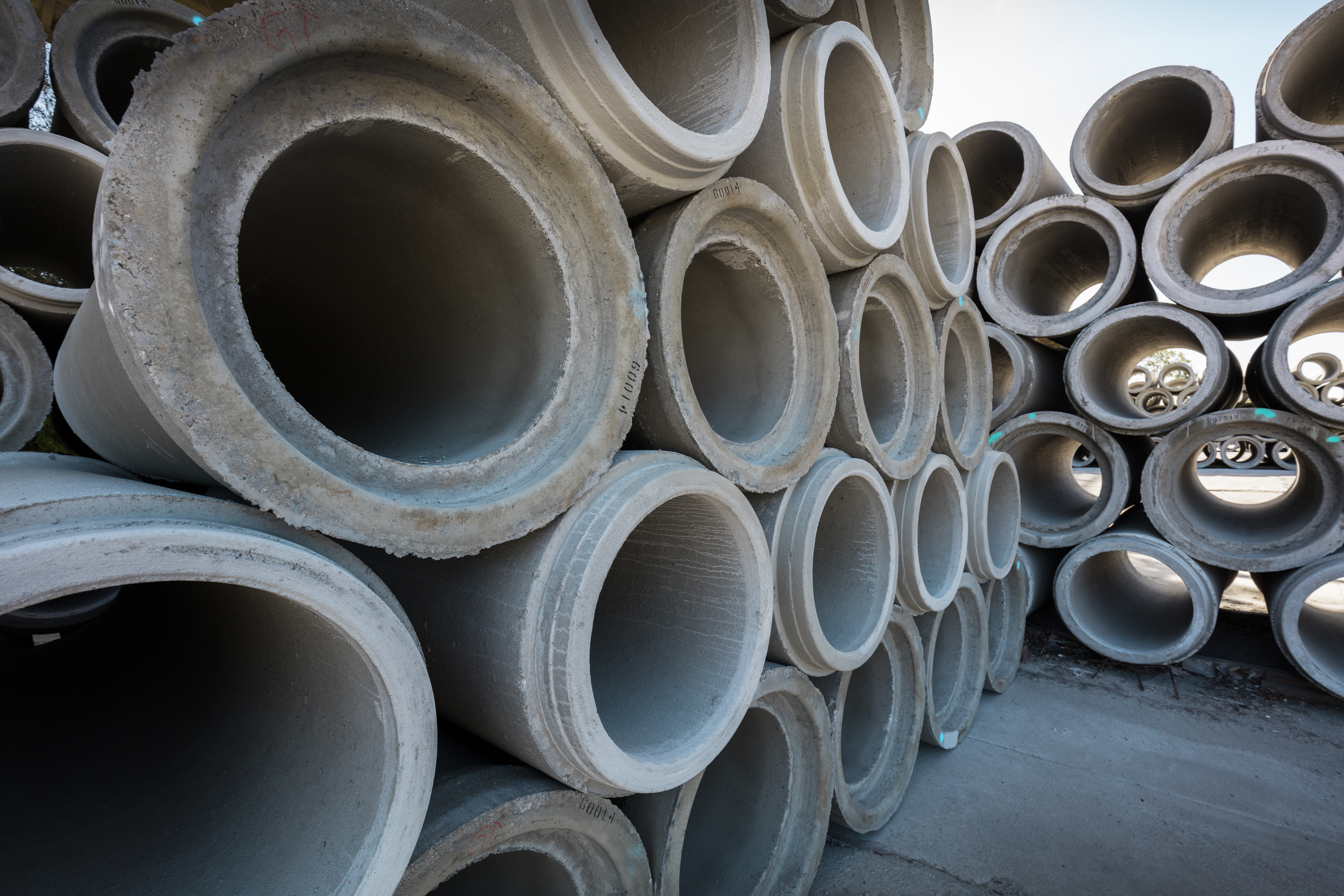 Fill Height Tables
The concrete pipe fill height tables can be used to quickly facilitate selection of the proper reinforced concrete pipe for a given installation condition. The fill height tables are based on the four types of standard installation (bedding and haunching). A Type 1 Installation requires the highest level of compaction and the highest quality granular material. A Type 4 Installation requires the lowest level of compaction and lowest quality material.
Once bedding type, pipe diameter and fill height are chosen, the fill height tables will provide the required D-Load and the corresponding required class of concrete pipe. If you require help using the concrete pipe fill height tables, please do not hesitate to contact us.
To view an online copy of the concrete pipe fill height tables, click here.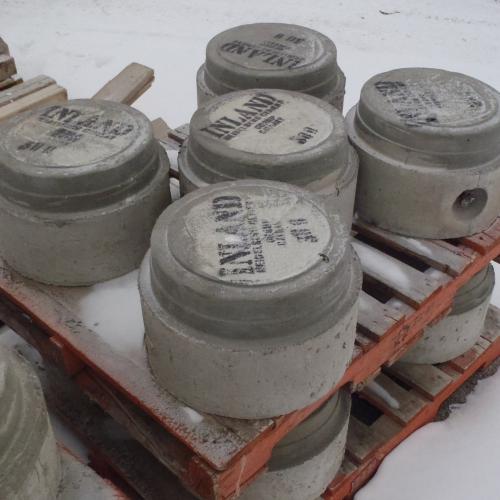 Adaptors
Specialty adaptors are manufactured to connect concrete pipe to incoming or outgoing pipelines of different diameters, known as increasers and decreasers. Caps and plugs are also available to fit over the bell or spigot end of concrete pipe to seal off the pipeline.
For information about adaptors, view our full catalog of products available in your area.